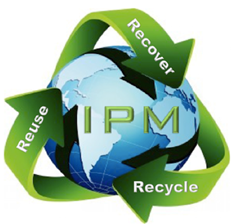 Pomona, California (PRWEB) May 03, 2014
IPM Services Now is proud to announce our expansion. IPM Services Now offers a wide variety of services including pest control, plumbing, hydro jetting, bed bug eradication, removal of mold and bacteria, heat sterilization, septic removal, waste water recycling, used kitchen oil recycling, and grease trap cleaning. Our company takes pride in helping the environment one service at a time, and guarantees 100% satisfaction. IPM Services Now currently operates Consolidated Recovery Systems Inc. featuring The Original Grease Bin, West Coast Environmental Services Inc., Thermal Kleen, and IPM Tech Pest Management.
We are proud to announce that we service all of the eight metropolitan areas which include: Los Angeles County, Orange County, Inland Empire – both Riverside County and San Bernardino County, Bakersfield metropolitan area, Oxnard – Thousand Oaks – Ventura metropolitan area, Santa Barbara metro area, San Louis Obispo metropolitan area, and the El Centro area.