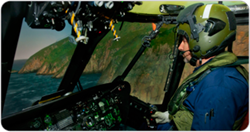 CYPRESS, California. May 1, 2014 (PRWEB) May 02, 2014
Growing interest in Christie's SIM University has meant expanding the company's free educational forums to new locations in the U.S. As a leader in simulation projection display solutions, Christie® is hosting its sixth SIM University forum for visual system engineers, program managers and technical specialists in the simulation industry, on May 8 in Arlington, Virginia and May 13 in Huntsville, Alabama.
The one-day forum will provide technical sessions for those with entry-level experience as well as those wanting to hone their specification skills in visual display systems for simulation. It will cover topics such as the fundamentals of projection technology, color, brightness and latency, resolution basics, resolution update rates, principles and practice of night vision goggle stimulation, collimated displays, screens and mirrors, prospects for laser and solid state illumination in simulation and visual systems design process from RFP to proposal. For a complete agenda and to register, please visit SIM University.
*Agenda and program subject to change without notice.
About Christie
Christie Digital Systems USA, Inc. is a global visual technologies company and is a wholly-owned subsidiary of Ushio, Inc., Japan. Consistently setting the standards by being the first to market some of the world's most advanced projectors and complete system displays, Christie is recognized as one of the most innovative visual technology companies in the world. From retail displays to Hollywood, mission critical command centers to classrooms and training simulators, Christie display solutions and projectors capture the attention of audiences around the world with dynamic and stunning images. Visit http://www.christiedigital.com.
Follow us:
Facebook.com/christiedigital
Twitter.com/christiedigital
Christie® is a trademark of Christie Digital Systems USA, Inc., registered in the United States of America and certain other countries.