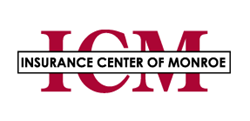 Monroe, MI (PRWEB) May 01, 2014
According to the National Organizations for Youth Safety, driving is the number one killer of teens. Youth Traffic Safety Month, held annually in May, was founded in order to increase awareness of these dangers and promote safe driving habits to young drivers. In order to help raise awareness for this critical cause, Insurance Center of Monroe releases information, statistics, and resources for families across Michigan to help keep young drivers safe.

Young drivers have more distraction-related crashes than any other age group. Parents should remind teens about the dangers of various distractions such as using a cell phone, eating, drinking, listening to loud music, and many others.
It has been found that even having one other teen in the vehicle can double the risk of an accident. In order to prevent distractions caused by passengers, consider limiting the number of passengers that teens are allowed to drive with at one time.
If a cell phone, GPS, or other devices must be used while in the car, all drivers should first pull off the road to a safe place.
Since speeding causes many crashes, parents should stress the importance of following all speed limits. This is especially crucial when teens are driving at night, in traffic, or in an unfamiliar area.
Studies have shown that summer is the most dangerous time of year for young drivers, even more so than the winter season. Everyone, especially new drivers, should use extra caution this summer in order to avoid car accidents and other dangerous situations on the road.
It is important for all drivers to practice defensive driving techniques. Drivers should always be aware of traffic and other road conditions around them, and should maintain a safe distance behind other vehicles.
For more ways to stay safe on the road, or to learn more about auto insurance options for families, Michigan families are urged to call Insurance Center of Monroe at 877-218-3253.
About Insurance Center of Monroe:
Since 1984, Insurance Center of Monroe has been serving the needs of individuals, families, and business owners in Monroe County. Its continual involvement in the community has allowed the agency to build a solid reputation for itself. The agency's mission is to ensure that all its clients have peace of mind in knowing that all aspects of their lives are protected.