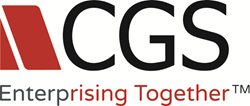 Pricing in the call center business comes with a barrage of confusion, methods, models and tricks, so beware.
New York, NY (PRWEB) May 01, 2014
CGS, a leading global provider of technology solutions, announced the release of a new white paper, "Making the Right Call: Key Factors to Consider When Choosing a Contact Center Vendor." The paper was written to help companies understand the process for selecting a contact center partner and examine the factors that should be considered in order to streamline the decision-making process.
"Pricing in the call center business comes with a barrage of confusion, methods, models and tricks, so beware," says Tom Christenson, President of Contact Center Services at CGS. "Your best course of action is to ensure all of the vendors you're comparing have the exact same data and provide similar responses as to how they quote their pricing. Make it a point to ensure that the assumptions used to develop those prices are consistent and standard across all of your potential vendors."
The paper highlights important factors to consider including whether a vendor should have experience in an organization's business vertical, the most effective way to estimate costs, and how to evaluate a potential vendor's staff and technologies.
"If the vendor doesn't currently have the technology you're looking for, don't let that scare you away," says Christenson. "In today's contact center world most of the technology has been commoditized to such as a degree that it can be purchased off-the-shelf at any time – your challenge in this circumstance is to assess the vendor's ability to deploy that technology."
The report also includes information regarding potential vendor "red flags," assessing a vendor's size, and the benefits you can expect to achieve by finding a best-fit call center provider.
To download the complete white paper, please visit http://bit.ly/1n6RLx2.
About CGS
For over 30 years, CGS has enabled global enterprises, regional companies and government agencies to drive breakthrough performance through technology and services. Headquartered in New York City, CGS employs more than 5,100 professionals across North America, Latin America, Europe and Asia. With global delivery capabilities, expertise across leading platforms and deep experience in multiple industries, CGS has become the IT partner of choice for thousands of organizations worldwide. CGS delivers a wide array of proprietary and third-party business applications, technology, business services and business process outsourcing solutions, including customer care, technical support and corporate learning and training. For more information please visit http://www.cgsinc.com and follow us on Twitter at @cgsinc and Facebook at http://www.facebook.com/ComputerGeneratedSolutionsInc.
Contact: marketing(at)cgsinc(dot)com