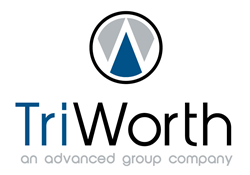 Denver, CO (PRWEB) May 01, 2014
TriWorth, a nationwide full-service RPO firm, announced that Joni Mendyk has joined their team as their new Executive Vice President of Business Development.
With more than 17 years experience in HR and the Recruitment Process Outsourcing (RPO) industry, Ms. Mendyk is an experienced strategic recruitment executive with an exceptional record of accomplishments. Ms. Mendyk has managed in-house recruiting, outsourced recruiting, and hybrid recruiting models throughout her career. She has created RPO talent solutions in partnership with clients across multiple key industries, including: oil and gas, manufacturing, specialty chemicals, health science, consumer packaged goods, and retail. Ms. Mendyk specializes in creating customized, cost efficient and quality-conscious recruitment solutions.
"Joni understands the strategic impact that an RPO provider can have on a company's overall success," said Bob Aylsworth, TriWorth's CEO. "Joni excels at helping clients lower their cost-per-hire, reduce their time-to-fill, and track and report these results. We are excited to have her expertise as we strive to ensure that every aspect of our operations provides maximum value for our clients.
About Triworth – TriWorth is a Denver-based Top 25 nationwide recruitment process outsourcing (RPO) firm aimed at helping companies with their exempt and non-exempt hiring needs. The firm's suite of services includes RPO, on-demand project recruiting, employment branding, on-boarding, and employee retention. Headquartered in Denver with offices throughout the United States, TriWorth also provides middle management retained search. TriWorth is part of the Advanced Group. For more information, please visit http://www.triworth.com or call 303.344.4101.
Contact
Lana Johnson
Director of Marketing
TriWorth
(630) 271-8185
ljohnson(at)advancedgroup(dot)com
http://www.advancedgroup.com
Twitter: @worldclassteams