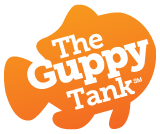 Newport Beach, CA (PRWEB) May 06, 2014
The Guppy Tank is pleased to announce its most recent capital investment winner, Beekist, Inc. The group of Orange County angel investors chose the San Diego produce wholesaler from among a competitive slate of entrepreneurs through its One on One with the Guppies program.
Beekist, a family-run San Diego produce wholesale company, was established in 2008 with the mission to provide only the finest and freshest produce with proven quality control standards, including snow peas, avocados, blackberries, mangos, and strawberries. Beekist's produce is always grown by the finest farmers with the highest quality standards.
"Beekist has all of the attributes of Guppy Tank winners: a passionate entrepreneur, high quality products, satisfied customers and growing, profitable business model," said Darrin Ginsberg, Founder of The Guppy Tank. Dean Elmer, Beekist CEO commented, "I'm excited to partner with The Guppy Tank; they worked quickly, understood our business needs and want to be a long term financial partner."
The Guppy Tank is a kinder, gentler, non-televised version of the ABC television show "The Shark Tank,", in which small businesses compete for growth capital in the form of loans or equity investments. In addition to capital the experienced Guppies provides winners with guidance on how to best achieve their desired growth.
The Guppy Tank is continually looking for businesses in which to invest, to find out more about upcoming events or how to apply visit: http://www.theguppytank.com or call 800-631-2423.