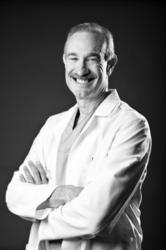 Using this cutting-edge technique, we gently loosen the gum tissue, returning the gums to their proper position in a very natural fashion.
(PRWEB) May 02, 2014
Chusid Dental Group Offering Pinhole Surgical Technique: A New Minimally Invasive Gum Surgery
West Orange, New Jersey dentist, Dr. Michael Chusid of Chusid Dental Group is now providing Pinhole Surgical Technique (PST) to patients with gum recession. Pinhole Surgical Technique was created and patented by Dr. John Chao; and it is changing how dentists perform gum surgery worldwide.
"We don't need a scalpel anymore. We don't need grafts anymore. We don't need stitches anymore. Using Dr. Chao's technique, we use specialized instruments to gently loosen the gum tissue, and the gums return to their proper positions in a very natural fashion," says Dr. Chusid.
The term "pinhole" refers to the minimally invasive surgical opening, which is extremely small. This very small opening is the site through which a very special instrument is used to gently loosen and guide the gum tissue to its proper and permanent position, which is covering and protecting the roots of the teeth. This same opening is used to place collagen strips under the gums. These strips keep the gum tissue in place, and direct the body to strengthen the area with more collagen over time.
"The beautiful thing about PST is that patients will generally see great results within a week. Furthermore, since there are no cuts, no grafts, and no stitches, there's consequently little to no postoperative downtime," says Dr. Chusid. "The procedure itself takes between half an hour to an hour, depending on how much tissue is treated."
Receding gums are more than a mere cosmetic problem. When gums recede too far, parts of the teeth that are more sensitive are exposed to food, changing temperature, etc., and patients will sometimes begin to experience pain as a result. PST is designed to correct both the functionality and appearance simultaneously.