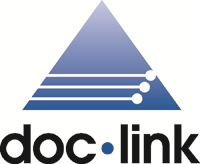 Laguna Hills, CA (PRWEB) May 13, 2014
Altec Products, Inc., a leading provider of integrated document management (IDM) and workflow solutions, is proud to announce their Gold Sponsorship of CAL Connect2014, New England's largest Microsoft Dynamics GP User Event, held at the Doubletree by Hilton on May 15th in Bristol, CT. CAL Connect2014 is hosted by CAL Business Solutions, an established Connecticut based Microsoft Dynamics GP Partner which works with more than 250 customers in 23 states.
This conference is held every two years and continues to be a popular gathering for GP clients and prospects to network with each other and the entire CAL Business Solutions team. With an anticipated record attendance of more than 200 people expected in Bristol, this event will be an exciting day of peer and industry expert interaction.
The agenda includes 15 break-out sessions on timely GP topics including a sneak peek into Dynamics GP 2013 R2 and Dynamics GP 2015 as well as an in-depth look at some of the add-on tools available to extend the power of Dynamics GP. Choice ISV partners have been invited to highlight their solutions such as Altec for its solution, doc-link, which helps companies work leaner, faster and more effectively to automate business processes throughout the enterprise, within any department and any process.
"The CAL Connect event is a chance for our clients to learn, network and have some fun. We feel that having our partners, such as Altec, attend the event adds a tremendous amount of value. Our clients really get a sense of the options available to them to enhance their Dynamics GP system," says Anya Ciecierski, Director of Marketing, CAL Business Solutions.
Altec Sales Director Peri Lynn Silkwood and Channel Program Manager Christi Sobodos are excited to participate and network with the entire CAL Business team and their clients. Silkwood is presenting a break out session on doc-link titled, "Who Wants to Be a Millionaire with doc-link Integrated Document Management?" With the help of a current doc-link customer, thought-provoking questions, group discussions and demonstrations, attendees will be able to put together their own return on investment calculation and determine if document management is the right solution for their company.
States Silkwood, "We are thrilled to support the folks at CAL Business Solutions as a Gold Sponsor of their 2014 event, and we look forward to valuable face-to-face time with their clients. We hope to meet many folks at the ISV Expo and share how doc-link can streamline their business environment and reduce costs - compelling business drivers for any growing company."
Silkwood continues, "doc-link is a powerful tool that allows companies to go paperless and improve productivity. Not only will this solution enhance the customer's Dynamics ERP investment but its ability to provide significant ROI is also amazing."
To Register for the CAL Connect2014 Event
Altec Session - "Who Wants to Be a Millionaire with doc-link Integrated Document Management?"
Thursday, May 15 from 1:15 – 2 pm
About Altec
Altec is a leading provider of Integrated Document Management (IDM) solutions to mid-market companies. For more than 25 years, Altec has provided a wide range of accounting-centric paper to paperless solutions including its flagship product, doc-link™, which enables companies to capture, archive, workflow and route structured and unstructured documents to customers, employees and vendors. Altec's comprehensive solutions include IDM, output management, MICR check disbursement and paper documents that serve more than 13,000 customers worldwide. Altec enjoys strong, collaborative partnerships with ERP solution providers like Microsoft Dynamics to provide the most comprehensive, integrated enterprise document management solution. Altec delivers its IDM solutions through a global network of authorized partners in more than 60 countries throughout the Americas, EMEA and Asia Pacific. Visit Altec at http://www.altec-inc.com or call April Blankenship at 1-800-997-9921.