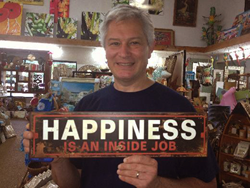 My experience taught me not only to be grateful for my own life
(PRWEB) May 01, 2014
Personal injury law firm Steinger, Iscoe & Greene joined the fight against cancer this week. The firm has announced that it is backing attorney Lee Levenson's campaign to fight cancer and provide support for victims.
Levenson has been part of the Steinger, Iscoe & Greene team since 2012. Two years ago he was diagnosed with leukemia and began a lengthy battle for his life. Levenson is actively fighting the disease, taking treatments in stride; he is fully confident he will be cancer free in the very near future. While working toward being cancer free himself, Lee has chosen to champion the cause for ALL blood cancer patients and families of patients without the necessary resources. A professional advocate as a plaintiff attorney, caring husband and father of three, Levenson has not let his battle weaken his will to make the world around him a better place, and is using his struggle to afford others hope, strength and inspiration!
"My experience taught me not only to be grateful for my own life," Levenson said, "But that there are many cancer patients who are not as fortunate as I am."
Levenson has created a campaign for the Leukemia & Lymphoma Society (LLS)'s Man or Woman of the Year award, raising money that will directly support cancer research and patient support.
"It's not important who wins the award," Levenson said. "What matters is that we gather the most support possible to help families struggling with medical bills, home care and lack of treatment options."
Steinger, Iscoe & Greene are not only helping Levenson spread the word, they have gotten involved directly by backing Levenson's campaign donations.
"Everyone at the firm has been like family to me," Levenson said. "It was a difficult time when I learned I had leukemia; they gave me hope every step of the way."
More information on Levenson's campaign can be found here.
About Steinger, Iscoe & Greene:
Steinger, Iscoe & Greene is a proven legal team whose number one goal is to get injury victims throughout Florida and California every dollar they truly deserve for their injuries. Since 1997, the firm's lawyers have successfully handled cases including: auto accidents, bicycle accidents, birth injuries and medical malpractice. The entire legal team is committed to representing and fighting for injury victims' best interests, giving each client insight into Florida law and their rights.
Steinger, Iscoe & Greene is a legal team with more than 30 lawyers and 140 legal professionals. With offices throughout South Florida - Miami, Fort Lauderdale, West Palm Beach, Port St Lucie, Okeechobee, Ft Myers, Orlando and Tampa – and most recently in San Diego, California, the firm is ready to advocate for the best interests of injury victims coast-to-coast Steinger, Iscoe & Greene also offers the No Fee Guarantee®, which means "you don't owe us any money unless we get money for you."
Steinger, Iscoe & Greene
1645 Palm Beach Lakes Boulevard
Ninth Floor
West Palm Beach, Florida 33401