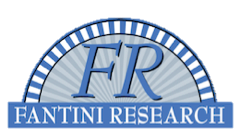 March really was the tale of the Las Vegas recovery.
(PRWEB) May 05, 2014
The National Revenue Report, created by Fantini Research, ties together all of the piecemeal gaming revenue information and provides monthly and year-to-date revenue trends throughout the United States.
PREVIEW:
"LV HELPS, BUT REGIONALS STILL WEAK--
Gaming revenues nationally fell 1.6 percent in March to $3.773 billion, the best year-over-year comparison since November.
Given that there was one less weekend date in the month than last year, revenues actually were about even.
March also was hampered by continuingly severe winter weather, though much more moderate than January and February.
However, March really was the tale of the Las Vegas recovery. Gaming revenues along the Strip advanced 10.9 percent, Downtown 12 percent and in the locals market more than 6 percent.
Subtract Nevada and revenues fell 4.4 percent nationally, worse than the year-to-date number of minus 3.1 percent, despite several new casinos."
These observations and more are in the just-released edition of Fantini's National Revenue Report, a 106-page trove of information available under the Products tab at http://www.fantiniresearch.com, or by calling toll-free to Ashley Hara or Mike Pelrine at 866-683-4357.
About Fantini Research:
Fantini Research publishes e-dailies and information services for investment professionals and corporate executives in the gaming industry. Titles: Fantini's Gaming Report and The National Revenue Report. Fantini also performs research projects on request and offers an advisory service, Gaming Investment Research. Additional information regarding Fantini research products and services can be obtained calling Mike Pelrine at 302-730-3793, or visiting the company's website at http://www.fantiniresearch.com.