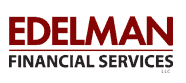 FAIRFAX, VA (PRWEB) May 07, 2014
Edelman Financial Services, which for more than a decade has provided free financial planning services to nurses nationwide, announced today an affinity alliance with the Association of Women's Health Obstetric and Neo Natal Nurses. In this role, the firm will provide financial education as well as individual advice to AWHONN's 24,000 members.
With headquarters in Washington, DC, AWHONN advances the health care of women and newborns through advocacy, research and the creation of high quality, evidence-based standards of care. AWHONN's members are patient care advocates focusing on the needs of women and infants, and the organization has twice received the Premier Program award by the American Nurses Credentialing Center for Innovation and Excellence in Continuing Nursing Education.
"We are honored to be partnering with AWHONN to help improve the lives of nurses," said EFS CEO Ric Edelman. His firm serves more than 24,000 individuals and families from 35 offices nationwide, and manages more than $12.75 billion in assets.(1) Edelman hosts weekly radio and television shows and is a #1 New York Times best-selling author. He has been ranked the nation's #1 Independent Financial Advisor three times by Barron's.(2)
About Edelman Financial Services
Edelman Financial Services provides financial planning and investment management services for individuals and families, as well as 401(k) plans and institutional investment management for businesses. The firm has won more than 100 financial, business, community and philanthropic awards. For investment advice and other financial planning services, or to speak with an advisor, call 888-PLAN-RIC (888-752-6742) or visit EdelmanFinancial.com.
____________________________________________________________________________________
Ric Edelman is Chairman and CEO of Edelman Financial Services LLC, a Registered Investment Adviser, and CEO, President and a Director of The Edelman Financial Group Inc. He is an Investment Adviser Representative who offers advisory services through EFS and a Registered Principal of (and offering securities through) Sanders Morris Harris Inc., an affiliated broker/dealer, member FINRA/SIPC.
1. As of March 31, 2014
2. According to Barron's, "The formula [used] to rank advisors has three major components: assets managed, revenue produced and quality of the advisor's practice. Investment returns are not a component of the rankings because an advisor's returns are dictated largely by each client's risk tolerance. The quality-of-practice component includes an evaluation of each advisor's regulatory record." The rankings are based on the universe of applications submitted to Barron's. The selection process begins with a nomination and application provided to Barron's. Principals of Edelman Financial Services LLC self-nominated the firm and submitted quantitative and qualitative information to Barron's as requested. Barron's reviewed and considered this information which resulted in the rankings on Aug. 27, 2012/Aug. 28, 2010/Aug. 31, 2009.