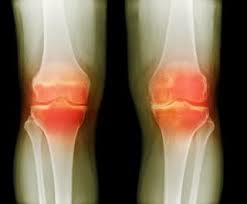 If product with the specific undeclared ingredients is used, it may cause fatal adverse events in case of underlying illnesses
San Diego, CA (PRWEB) May 01, 2014
AttorneyOne.com, a recognized authority on law, update the website daily regarding all the latest information from the FDA on safety alerts for dietary supplements.
As the FDA announced on April 24, two lots of Super Arthgold, by Nano Well-being Health Inc., are recalled because they were found to contain undeclared chlorzoxazone, diclofenac and indomethacin. Super Arthgold is promoted as a dietary supplement for joint pain and arthritis.
If product with the specific undeclared ingredients is used, it may cause fatal adverse events in case of underlying illnesses, including known allergy to the hidden ingredients, hepatic, renal, gastrointestinal, and cardiac conditions or recent cardiac bypass graft surgery.
Moreover, as the product contains Non-Steroidal Anti-Inflammatory Drugs (NSAIDs) among others, it may increase the risk for bleeding, ulceration, or perforation of the stomach or intestines and myocardial infarction, congestive heart failure, stroke, or renal toxicity. The affected lots are: L1P1-6100 and L1P2-6000.
Taking into consideration the latest developments, AttorneyOne.com monitors daily and updates the website providing accurate information on all relevant FDA safety alerts. Sean Burke, director of Media Relations at AttorneyOne.com, adds "we are determined to keep an eye on FDA announcements concerning dietary supplements and inform the public. For that reason," he continues, "our focus should squarely fall on investigating these safety alerts and getting the word out."
As the FDA recommends "Consumers/distributors/retailers that have product which is being recalled should stop using and return to place of purchase." And the Agency adds "Nano Well-being Health Inc. is notifying its distributors and customers by letter and phone call and is arranging for replacement of all recalled products."
AttorneyOne.com has further information on dietary supplements at the website including latest major drug and medical products law news.
Headquartered in San Diego, CA Attorney One was founded in 2004 and is not a law firm. They offer a nationwide legal service which helps consumers find the best representation for their legal needs. You can learn more about Attorney One at our website http://www.attorneyone.com. You can also find us on Facebook at http://www.facebook.com/AttorneyOne. Checkout earlier news from us at http://www.prweb.com/releases/2014/05/prweb11814148.htm.