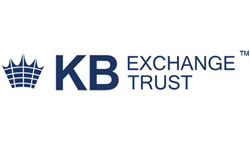 1031-exchange investors want easy-to-understand investments that provide reliable retirement income.
Beverly Hills, CA (PRWEB) May 02, 2014
As commercial real estate prices are approaching pre-recession highs, many property owners are looking to sell. Those hoping to capitalize on the market turnaround are shocked to learn that the old capital gains rates no longer apply. The days of 15 percent federal capital gains rates were replaced in January of 2013, with the new rate of 23.8 percent (including the 3.8 percent Net Investment Income Tax related to The Affordable Care Act). This equates to an overall increase of 59 percent to the previous federal rate. When state income taxes plus the recapture of depreciation are added, sellers may be looking at writing a check for over 40 percent of their sale proceeds. A recently published study by the Tax Foundation ranked California (33 percent) as having the second-highest capital gains rate in the world, behind only Denmark (42 percent).
"A growing number of investors would like to effectuate an Internal Revenue Code Section 1031 exchange to indefinitely defer their entire tax liability," said Carmine DiFulvio, Senior Vice President for First American Exchange Company. "Many investors, however, will find that strategy difficult to execute. Properties that meet an investor's exact debt and equity requirements are difficult to find."
Smaller properties with a valuation under $3 million generally require investors to obtain recourse financing and typically do not have investment-grade tenants. Often these lesser-priced properties are in single-purpose buildings which can make re-leasing tricky should the original tenant default or not renew the lease. Moreover, smaller properties are commanding record prices, making it difficult for individual exchange investors to obtain desired levels of cash flow. It can, therefore, be a very challenging and risky proposition to find a quality investment property under $3 million.
Delaware Statutory Trust (DST)-structured property investments represent a rapidly-expanding segment in the commercial real estate industry. According to an article published earlier this month in "Investment News," equity raised last year by independent broker-dealers for DST and tenant-in-common (TIC)-structured investments was $427.1 million; this figure represents an increase of 250 percent from the market low in 2010, with DSTs now comprising the vast majority of the invested equity.
DSTs solve many of the tough issues faced by individual 1031-exchange investors. DSTs are "pooled-equity" investments that allow a group of investors to purchase a larger, higher-quality property than they could afford to purchase individually. Sponsors acquire a select property, package it with the required organizational documents, secure the financing, and then offer fractional interests in the property to individual investors. DST offerings are specifically designed as an efficient 1031-exchange solution. A DST investment is free of day-to-day management responsibilities, has non-recourse financing in place, and can be sized to meet an individual investor's exact equity and debt requirements.
KB Exchange Trust (KB) is a sponsor of DST-structured property investments, specializing in single-tenant, net-leased properties that are highly sought today by 1031 exchange investors. KB is currently offering a medical building leased to Fresenius Medical Care, a New York Stock Exchange company, with a $20 billion market capitalization. The offering is a newly-constructed building, with a 15-year lease and annual rental increases. The initial cash flow to investors is 6.75 percent with investments ranging from $100,000 to $2 million, thereby enabling investors to accomplish 1031 exchanges effortlessly and effectively.
"1031-exchange investors want easy-to-understand investments that provide reliable retirement income," said Mark Paul, managing partner for KB Exchange Trust. "All properties have some level of risk, but properties which are leased to large, publicly-traded companies are much lower on the risk curve."
DST-structured investments are quickly becoming the preferred way to own income properties for investors looking for fractional ownership opportunities. "There were many aspects of the old tenant-in-common (TIC) model that frustrated investors and lenders alike," said Jeff Pori, managing partner of KB Exchange Trust. "The need for unanimous consent to act on major decisions made it difficult to get important issues resolved. Additionally, the necessity for active management by the investors and the obligation for each investor to maintain their own limited liability company (LLC) were also found to be displeasing facets of the TIC-structured investments."
Adam Levinson of BGC Capital Partners concurs with Pori's assessment. "Most CMBS lenders and life insurance companies do not offer financing for TIC-structured property investments anymore," Levinson said. "Lenders favor the DST-model for fractional-ownership property loans. Lenders prefer dealing with one borrower and one decision-maker rather than having a 20-headed borrower."
As the commercial real estate market becomes more robust, there are a growing number of 1031-exchange investors looking for properties that offer consistent and predictable returns without the challenges involved in "going-it-alone." As the market continues to improve, DSTs will be increasingly sought after as a favorable option for 1031-exchange investors.
About KB Exchange Trust and Kingsbarn Realty Capital
KB Exchange Trust is a sponsor of DST-structured real estate investments. The Company is an affiliate of Kingsbarn Realty Capital, a real estate private equity firm that acquires high-quality real estate assets throughout the United States. Kingsbarn's management team has extensive experience locating, developing, managing, and sponsoring a diverse array of properties and opportunities. Kingsbarn specializes in acquiring properties that maximize cash flow and appreciation for its investors and shareholders.
KB Exchange Trust DST interests are securities as defined by the Securities and Exchange Act of 1934 and may be sold only to "accredited investors," who meet certain minimum annual income or net worth thresholds. The securities are subject to legal restrictions on transfer and there is no market for resale. These securities are being offered in reliance on an exemption from registration, and neither the U.S. Securities and Exchange Commission nor any other regulatory authority has passed upon the merits of an investment in the securities or passed upon the adequacy or accuracy of the offering materials describing the securities. Investing in securities involves risk, and investors should be able to bear the loss of their investment.