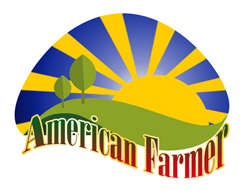 (PRWEB) May 02, 2014
American Farmer and DMG Productions announces recent record viewership ratings for the first quarter of 2014.
American Farmer reached record viewership ratings for the first quarter of 2014. With hundreds of thousands of viewers tuning in each episode, American Farmer is excited about the future of the program.
"We are constantly looking for new and exciting topics to explore," said Charlie Cowan, Senior Producer and Host of the Series. "Next season is going to be jam-packed with some amazing new topics and key players in the industry."
American Farmer is currently gathering content for 4th Quarter, 2014. If you have a farm, facility, or story of interest, contact Charlie at the email or phone number below.
About American Farmer:
American Farmer is a breakthrough program on a mission to showcase the latest advancements in agriculture and farming. From seed to harvest, livestock and more, our producers have traveled the country covering the people, places and issues impacting all areas of farm country.
American Farmer airs Tuesdays at 8:30am ET on RFD-TV as well as Tuesdays at 12:30pm and Saturdays at 1:30pm ET on FamilyNet.
For more information, contact Charlie at (866) 496-4065 x 875 or Charlie(at)AmericanFarmerTV(dot)com , and visit our website at: http://www.AmericanFarmerTV.com or call (866) 496-4065.