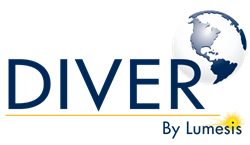 Stamford, CT (PRWEB) May 02, 2014
The DIVER Geo Score results for April have been released. The DIVER Geo Score represents a relative score of the economic health of a U.S. State, county or city. Based on a scale of 0-10, with 10 being the best, this data is updated monthly and is calculated from multiple economic and demographic factors related to three primary data categories—employment, income and housing.
Here are the latest results through April 30, 2014:
GEO SCORE: BY STATE
The 10 States with the greatest increase in the Geo Score unanimously decreased their Unemployment and increased Wages and Housing Prices, with 7 of the top 10 also decreasing their Poverty levels and Foreclosures. Both New Hampshire and Minnesota edged up a full point with NH increasing from 8.2 to 9.2 and MN making its way into the top 10 with an increase from 7.6 to 8.6, ultimately dropping Alaska out of the top 10.
Click Here to view results
Shifting gears to the bottom 10 movers, Kentucky came in with the greatest year-on-year decline dropping -2.3 points from 2.8 to 0.5, yet we see a stark contrast from the Top 10 movers in that there are no clear underlying data trends across this group. Alaska, for example, with an overall decrease in -0.6 from 2013 to 2014, saw their Unemployment increase 0.80 over the period from 2013 to 2014 and their Labor Force Participation decrease, yet their Wages increased by a level that, standing alone, ranked amongst the highest of the top 10 positive movers and saw its Housing Prices increase.
Click Here to view results
GEO SCORE: BY COUNTY
The top 25 counties with the greatest increase in their Geo Score experienced significant decreases in Unemployment. Most notably, Grand, UT decreased their rate by an impressive -6.10% alongside Noble, OH with a decrease of -4.0%. The Top 10 of the 25 top movers all experienced year-on-year increases in Wages, most notably Noble, OH again with a $381 increase from 2013 to 2014. Finally, 23 of the top 25 movers attributed increased Housing Prices to their positive score changes from April 2013 to April 2014.
Click Here to view results
We found it to be very interesting that the bottom 25 movers for counties spanned across 15 States for referenced period. The factors that greatly contributed to the positioning of the bottom 25 counties included widespread increases in Foreclosures and decreases in the Labor Force Participation and Housing Prices. Focusing on Prince George, MD (-6.6) and Alpine, CA (-6.3), both experiences a noteworthy jump in Foreclosures as well as Poverty.
Click Here to view results
GEO SCORE: BY CITY
The top 25 movers for cities with the greatest increase in the Geo Score showed a sweeping decrease in Unemployment for the referenced period, an increase in Wages and a decrease in Foreclosures.
Click Here to view results
Turning now to the 25 bottom movers for cities, which spanned across 18 States, the trend amongst this group was a substantial drop in Housing Prices for 12 cities and an increase in Foreclosures for those same cities. Interestingly, 24 of the 25 bottom movers saw a decline in Unemployment.
Click Here to view results
For more information or to see a full list of DIVER Geo Scores please visit our website
About Lumesis, Inc.
Lumesis is dedicated to delivering simple-to-use, powerful technology for the Municipal Marketplace. Lumesis has three products in DIVER Solution offering—DIVER Advisor, DIVER Analytics, and DIVER Data Services. DIVER Advisor, DIVER Analytics, and DIVER Data Services -- which offer software solutions and comprehensive data on more than 54,000 municipal issuers. DIVER Advisor is a comprehensive compliance and information delivery platform serving Financial Advisor networks, helping them address the Time of Trade Disclosure (new MSRB Rule G-47 and amended Rule G-19). DIVER Analytics is a suite of powerful analytical and visualization tools serving Credit Analysts and Portfolio Managers. DIVER Data Services matches user data and information needs with comprehensive data, analytical and delivery expertise. To learn more about Lumesis, please visit http://www.lumesis.com or contact us at inquiries@lumesis.com.