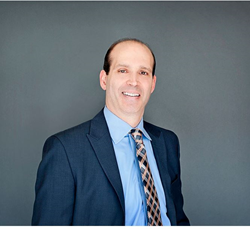 With years of title experience in the NY/NJ market, Mr. Coombs can be an invaluable resource to any attorney that specializes in real estate who has a client that is buying or refinancing a home or commercial property. - Daniel M. Rand
New City, NY (PRWEB) May 19, 2014
Daniel M. Rand announced today that real estate title veteran James C. Coombs will be managing the Westchester territory of Hudson United Title Services LLC, the title division of his firm Hudson United Mortgage, Title and Insurance. A real estate title services expert, Coombs brings with him over 25 years of professional New Jersey and New York title services experience. In his new role at Hudson United, Coombs will be tasked with offering value to his firm's Realtor/attorney relationships by leveraging his many years of experience in title insurance.
"We are very happy to announce that James Coombs will be heading up our Westchester title sales team," says Rand. "Jim is an extremely well-respected title and commercial real estate expert throughout the NY/NJ real estate market. Having a vast understanding of the nuances of title insurance in a real estate transaction, Jim is able to help bridge the gap between buyers and sellers, their attorneys and their real estate agents. With years of title experience in the NY/NJ market, Mr. Coombs can be an invaluable resource to any attorney that specializes in real estate who has a client that is buying or refinancing a home or commercial property."
Paul Adler, Esq., Regional Manager of Rand Commercial Services, remarked, "James Coombs is an experienced commercial real estate professional and RCS is proud to have him serving the needs of our clients in Westchester." Adler further added, "James will provide innovative, dedicated and professional service in the NY commercial real estate brokerage sector helping to improve and grow the economy of Westchester and the region."
Over the past 25 years, Coombs has been President of Executive Land Title Services, Inc and Senior Title Officer of the Monte Group Title Agency, and most recently, was the Senior Title Officer of Bialek & Bialek, LLP.
"As an undergraduate at St. Thomas Aquinas College, I chose to pursue a career in title, a decision that has proven to be immensely rewarding for me," explains Coombs. "Over the past two decades, I have helped countless people buy and sell real estate throughout NY and NJ. While the process of clearing title has evolved over the years, I can personally attest to the fact that, in this industry, there is no substitute for experience. My goal is to help my clients close their real estate transaction in an efficient and professional manner, no matter how large or small or challenging it may be. To do that, it takes know-how and a great team; and it is one of the reasons that I am so excited about working with such an established and well known company like Hudson United and their seasoned and knowledgeable staff."
Coombs currently resides in Blauvelt, NY, with his wife Deirdre. He has been a Rockland County resident for the past three years.
James Coombs may be reached at 914-714-2434 or via email at james.coombs(at)hudsonunited.com.
About Hudson United Mortgage, Title and Insurance Services
Hudson United brings the mortgage, title, and home insurance process all together in one location giving its clients maximum control of their real estate transaction. All of the moving parts of the real estate transaction take place under one roof. The result is a more cost effective, and simplified process. Hudson United Title Services, LLC issues title insurance policies as an agent for Title Resources Guaranty Company and The Security Title Guarantee Corporation of Baltimore. Their responsibilities include conducting the searches that determine whether a property is properly insurable, including performing comprehensive searches of county records to trace titles to properties and check for existing code violations. Hudson United Mortgage LLC is a full service mortgage brokerage, with total flexibility to place loans with over 15 banks. Hudson Group Insurance Agency helps clients find the best possible insurance for their situation by having the ability to issue policies from over 20 different insurance companies. All three divisions can be found at http://www.HudsonUnited.com.