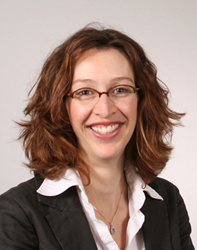 CHICAGO, IL (PRWEB) May 02, 2014
Neal, Gerber & Eisenberg LLP is pleased to announce that Betsy C. Thelen, a partner in the Corporate & Securities practice group, has been selected as a winner of The M&A Advisor's 40 Under 40 Recognition Awards in the legal advisor category.
The M&A Advisor, renowned globally for its recognition and presentation of leading M&A, financing and turnaround professionals, created this recognition awards program to promote mentorship and professional development amongst the emerging business leaders. Thelen was chosen for her accomplishments and expertise from a pool of prominent nominees by an independent judging panel of distinguished business leaders.
Thelen has more than 13 years of experience advising clients on the structuring and re-structuring of corporations, limited liability companies and partnerships, issues relating to joint ventures, as well as the review and negotiation of business contracts. Thelen bolsters her corporate experience by also completing airplane acquisition deals and providing advice and completing filings with respect to pre-acquisition reporting requirements of the Hart-Scott-Rodino Act.
Thelen will be honored at an awards gala in New York City on June 24, 2014, where The M&A Advisor will introduce award winners to the business community and celebrate their achievements.
ABOUT NEAL, GERBER & EISENBERG LLP
Neal Gerber Eisenberg is a Chicago-based law firm whose lawyers share a culture of teamwork and devotion to personalized client service to advance clients' business interests throughout the U.S. and beyond. Our lawyers provide legal business solutions to public and private entities of all types in connection with domestic and global business transactions and litigation. Our client base reflects a number of Fortune 100 companies, financial institutions, nonprofits and high net worth individuals. Although the firm has one office in Chicago, it represents clients throughout the world. A steadfast devotion to our single-office concept ensures that our clients will never get lost in a shuffle of thousands of lawyers or multiple worldwide offices. With 160 attorneys, the firm is suited to handle nearly any legal matter, yet small enough so clients personally know the lawyers accountable to their matters.