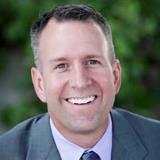 Las Vegas, NV (PRWEB) May 02, 2014
Dr. Jeffery Hadley, a leading dentist in the Las Vegas area, traveled this week to Orlando, Florida to attend the American Academy of Cosmetic Dentistry's (AACD) Annual Scientific Session. The event, in which dental professionals meet for continuing education on cosmetic dentistry procedures and industry developments, joins dentist, hygienists and other dental professionals from around the country in order to share best practices and techniques while honing their skills together.
"The AACD Scientific Session is always a great opportunity to develop my skills and share them with others," said Dr. Hadley, who has practiced dentistry since he graduated from the University of Southern California School of Dentistry in 1993. "It's always refreshing and exhilarating to hear and learn from the great minds of dentistry. I'm also honored to have the opportunity to contribute my skills and knowledge to other dentists eager to learn more."
At the session, Dr. Hadley will be involved in hands-on training in advanced cosmetic procedures like front-teeth veneers and implant crowns, and participating in lectures on a number of timely and relevant topics, including closing the "black triangles" in patients' smiles.
The AACD Scientific Session is the world's single largest gathering of cosmetic dentists. The session, comprised of four education-packed days of classes, lectures and training sessions, along with access to a large exhibit hall, marks the AACD's thirtieth year in existence. This will be Dr. Hadley's sixth consecutive session.
"As a cosmetic dentist, you're always looking for ways to sharpen your skills so that you can offer your patients beautiful, convenient and cost-effective options for improving their smiles," Dr. Hadley said. "That's why opportunities like this are so important; the world of dentistry is ever-changing, and we have to be ready to change along with it."
Dr. Hadley currently practices at:
Jeffery W. Hadley D.D.S.
3910 Pecos McLeod, Suite A-140
Las Vegas, NV Suite A-140.