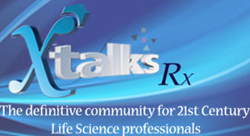 Toronto, Canada (PRWEB) May 02, 2014
This webinar will explore the relationship between dry powder inhalers and hard capsules, how to match them together to give good powder aerosolization and delivery of the active ingredient deep into the lungs.
The presenters, Brian Jones, Scientific Advisor at Qualicaps Europe S.A., and Mauro Citterio, Director of R&D and Industrialization at Plastiape S.p.A., will also discuss the mechanics of dry powder inhalers and how capsules are designed to enable good aerosolization of the powder fills for delivery to the lungs.
For more information on this webinar or to register, visit: Pulmonary Drug Delivery, Hard Capsules and Dry Powder Inhalers: Solving Development Challenges.
Xtalks, powered by Honeycomb Worldwide Inc., is a leading provider of educational webinars to the global Life Sciences community. Every year thousands of industry practitioners (from pharmaceutical & biotech companies, private & academic research institutions, healthcare centers, etc.) turn to Xtalks for access to quality content. Xtalks helps Life Science professionals stay current with industry developments, trends and regulations. Xtalks webinars also provide perspectives on key issues from top industry thought leaders and service providers.
To learn more about Xtalks, visit http://xtalks.com.
For information about hosting a webinar, visit http://xtalks.com/sponsorship.ashx.
Contact:
Michelle Tran
Tel: +1 (416) 977-6555 ext 284
Email: mtran(at)xtalks(dot)com