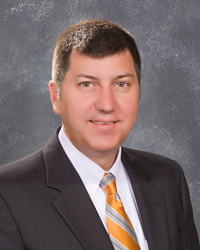 "2013 was a very successful year for Carolina Farm Credit. Operating as a cooperative enabled us to return a significant portion of our earnings to the farmer members to be invested back into their operations and communities."
Statesville, NC (PRWEB) May 02, 2014
Vance C. Dalton, Jr., CEO of Carolina Farm Credit announces that the association recently published its 2013 annual report. The report's theme celebrates 25 Years of [Patronage for the association and features photos of members, employees and directors taken at customer appreciation events held throughout the year.
The report also discloses Carolina Farm Credit's 2013 financial information. Carolina Farm Credit reported net earnings of $40.5 million in 2013, a 58% increase over 2012 earnings of $20.5 million. Loan volume grew by 0.74% in 2013 and acceptable credit quality improved at 89.26% acceptable only, up from 88.02% in 2012.
Carolina Farm Credit returned $16.2 million in cash to members in 2013: $4.4 million in [patronage refunds paid in in the spring and $11.8 million paid as surplus allocated refunds in the fall. Members received these checks at customer appreciation events held by each of the 36 Carolina Farm Credit branch offices.
"2013 was a very successful year for Carolina Farm Credit," said Carolina Farm Credit CEO, Vance C. Dalton, Jr. "Operating as a cooperative enabled us to return a significant portion of our earnings to the farmer members to be invested back into their operations and communities."
Carolina Farm Credit's 2013 annual reports were mailed to each stockholder/member at the end of March. Visit Carolina Farm Credit's website to view the report online.
Carolina Farm Credit is a stockholder-owned cooperative providing financing to full and part-time farmers and agricultural-related businesses and also provides financing for the construction and purchase of homes in 54 counties through 36 branch offices. Other financial services available are credit life insurance, crop insurance, appraisal services, leasing programs and financial planning.
Carolina Farm Credit serves over 9,000 members with loans outstanding totaling more than $1.4 billion. The association's territory covers the western half of North Carolina, with branch offices located in Albemarle, Asheboro, Asheville, Boone, Browns Summit, Burnsville, Carthage, Concord, Conover, Ellerbe, Graham, Hendersonville, Hillsborough, Jefferson, Lenoir, Lexington, Lincolnton, Marshall, Mocksville, Monroe, Murphy, Pilot Mountain, Roxboro, Rural Hall, Salisbury, Shelby, Siler City, Sparta, Spindale, Statesville, Taylorsville, Wadesboro, Waynesville, Wilkesboro, Yadkinville, and Yanceyville.
Carolina Farm Credit was recognized as a 2013 Best Employer in North Carolina. The list of the Best Employers in North Carolina was created by Business North Carolina, the Society for Human Resource Management (SHRM) – NC State Council and Best Companies Group.
Directors for Carolina Farm Credit are Mark A. Bray, Chairman, Lawsonville; L. Kim Starnes, Vice-Chairman, Salisbury; John M. Barnard, Statesville; E. Bernard Beck, Seagrove; W. Rex Bell, Statesville; David M. Coltrane, Pleasant Garden; Susie J. Gambill, Sparta; Joseph A. Lail, Shelby; W. Steve Love, Graham; Bobby J. "Bud" Matthews, East Bend; Clark M. Newlin, Haw River; Thomas E. Porter, Jr., Concord; Tony L. Ragan, Sanford; D. Kaleb Rathbone, Waynesville; Lewis E. Smith, Lincolnton; Vickie N. Smitherman, East Bend; Dr. Alton Thompson, Summerfield.