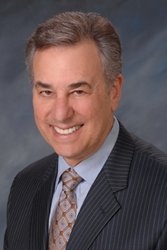 With business confidence up and rental rates down, growing companies are finding the constellations are all in perfect alignment
Long Island, New York (PRWEB) May 02, 2014
"The sun, the stars and the moon are all in alignment for the economy to continue its strongest growth since 2003," states Ross Selinger, President of Selinger Enterprises, Inc. / ITRA Global in Jericho, New York." The evidence is the GDP rising significantly at the end of 2013. Corporate profits and the stock market are hitting record highs; consumer demand, exports and retail are on the rise. Unemployment has dropped to 6.7% and the housing market continues to improve while, inflation remains very low.
The impact of the economy on the national office market has been a slow and steady improvement. Vacancy has fallen to 11.5% and rental rates have risen to $22.06. Net absorption has continued positive for the eighth straight quarter.
The Long Island economy is more than keeping pace. Unemployment has fallen to 5.1% and the housing market continues to improve. Long Island consumer confidence has risen to 5.6%, its highest level since 2007.
This positive economic news has not yet had an impact on the Long Island commercial office market. The vacancy rate for Nassau and Suffolk counties is unchanged for two consecutive quarters. The average asking rent rose a scant 0.1%. Net absorption was negative for the first time in 6 quarters.
"What does this mean for Long Island office tenants?'" asks Ross. "Life is good! Landlords are continuing to be aggressive to acquire good companies as tenants. Most companies can create negotiating leverage to get low rents, long concession periods and upgraded workletters. With business confidence up and rental rates down, growing companies are finding the constellations are all in perfect alignment."
About Selinger Enterprise, Inc. and ITRA Global
Since its inception in 1996, Selinger Enterprises, Inc. has been a corporate real estate advisory firm specializing in Tenant Representation -- only representing office tenants and buyers of commercial real estate, never landlords or developers. Ross Selinger served as Vice-Chair of ITRA Global for eight years and is the present Editor-In-Chief of ITRA's newsletter: Corporate Real Estate Strategies. As the exclusive Long Island affiliate of ITRA Global, the firm offers its clients Corporate Turnkey Solutions TM, a five-step process creating a customized strategy to achieve the optimal real estate solution.
Founder and President, Ross Selinger, has over twenty eight years' experience in creating negotiating leverage. Costar Realty Group, a leading provider of information services to the commercial real estate industry in the United States, has recognized Ross as being a "Top Power Broker" who has been featured in the New York Times, Newsday and the Long Island Business News.
ITRA Global is an organization of real estate professionals specializing in representing tenants and buyers in the leasing, acquisition and disposition of office, industrial and retail facilities. With coverage in major markets around the world, ITRA Global is dedicated to representing tenants and occupiers of commercial real estate. Clients benefit by having an experienced professional as their trusted advisor, providing conflict-free representation with total objectivity. For more information about Selinger Enterprises or ITRA Global, please contact Ross at 1.516.459.6066 or by email at Ross(at)Selingerenterprises.com.