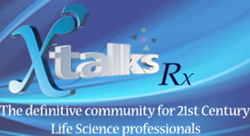 Toronto, Canada (PRWEB) May 05, 2014
Learn about current industry hot topics through online sessions which will be presented by leading industry experts in clinical trial, pharmaceutical, and biotech industries et al. Participate in the discussion and stay updated and relevant in your field.
Access to all webinars are complimentary. Click here for a detailed listing.
Clinical Data
Handling & Preventing Missing Data: Improving Clinical Trial Data Credibility (May 2/14)
Risk-Based Monitoring – What we've learnt in a year, a Large Pharma Perspective from Sanofi (May 28/14)
Biomarkers
Rheumatoid Arthritis – Biomarkers and Other New Advances in Drug Development (May7/14)
The Immunoscore and Immunoprofile: Assessing Anti-Cancer Immunity as a Biomarker to Stratify Patients for Clinical Trials (May 29 & Jun 2/14)
Drug Discovery & Development
Rare Disease Trials: The Beginning, the Middle and the End (May 12/14)
Continuous Glucose Monitoring Applications in Rodents (May 13/14)
Insights on Improving Global Drug Development from Bench to Commercialization
Part 1: Integrated Approach for Successful Drug Development (May 14/14)
Integrated Phenotypic Screening and Target Deconvolution for Accelerated Drug Discovery (May 21/14)
Pulmonary Drug Delivery, Hard Capsules and Dry Powder Inhalers: Solving Development Challenges (May 22/14)
Oncology
Quantitative Phosphoproteomics to Support the Discovery and Development of Kinase-selective Drugs (May 7/14)
Harmonization of Anatomic Pathology and Histology services in Support of Global Oncology Clinical Trials (May 21/14)
Genomic Know-How® Webinar Series Part 2: Targeted Oncology Biomarker Solutions in the Elucidation of Inflammatory Breast Cancer Mechanisms (May 28/14)
Pharmacovigilance
Informing the Investigator: Implementation of an Automated SUSAR System (May 8/14)
Minimizing Negative Impact of Dirty Data in Veterinary Pharmacovigilance (May 15/14)
About Xtalks
Xtalks, powered by Honeycomb Worldwide Inc., is a leading provider of educational webinars to the global Life Sciences community. Every year thousands of industry practitioners (from pharmaceutical & biotech companies, private & academic research institutions, healthcare centers, etc.) turn to Xtalks for access to quality content. Xtalks helps Life Science professionals stay current with industry developments, trends and regulations. Xtalks webinars also provide perspectives on key issues from top industry thought leaders and service providers.
To learn more about Xtalks, visit http://xtalks.com.
For information about hosting a webinar, visit http://xtalks.com/sponsorship.ashx.
Contact:
Michelle Tran
Tel: +1 (416) 977-6555 ext 284
Email: mtran(at)xtalks(dot)com