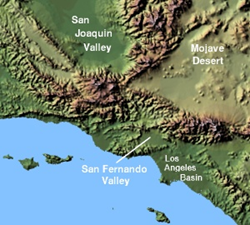 San Fernando Valley, CA (PRWEB) May 02, 2014
The Commercial Movers recently brought cloud technology to other locations throughout the country, but are only now updating San Fernando Valley locations with the service. This helps both clients and the company itself keep better track of information, reducing the need to invest in infrastructure and unnecessary software. By using storage space through other companies, The Commercial Movers can focus on maintaining capacity in its newly updated fleet of moving trucks, which use wi-fi internet capabilities in order to maintain running client servers in transit.
Company spokesperson Tom Pinkus filled in some details. "The purpose of reducing server storage at our own locations and increasing capacity through other companies allows the information we help transport between one site and another for our clients to remain more secure, and this is due to added anonymity. It's hard to steal electronic information if you don't know where to steal it from. Although these threats haven't quite become an issue yet, we're more aware than ever before of the need for greater cyber security, especially when the news constantly reminds us of big name companies that have been hacked recently. We have no intention of letting that happen to us."
By relying more on the cloud, information will be relayed from one location to another electronically using wi-fi instead of needing a hard copy or physical data storage. This allows both The Commercial Movers and their clients to save money on storage space and shift well trained personnel to positions where they're needed most.
In conjunction with cloud updates, it is expected that traffic to websites managed by The Commercial Movers in San Fernando Valley will be more easily updated and provide faster service. Because of fewer expenditures elsewhere, the company expects to hire more computer programmers and IT specialists to help with an expected, temporarily increased spike in activity. These additional personnel will help The Commercial Movers to provide better customer service during the transition.
The Commercial Movers in San Fernando Valley have often found themselves ahead of competition in terms of computer and information technology. Recent website updates can be viewed by clicking on the above link, and various tips are available for businesses considering relocating their offices cross country. Also available is a free, no obligation quote that allows clients a look at new pricing structures and how they might affect different parameters of a move based on location and services required.
More details are available at http://thecommercialmovers.com/.
Press Contact:
Tom Pinkus
The Commercial Movers
(424) 238-2070