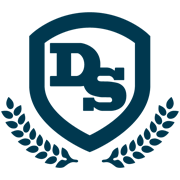 23 percent of college students in the U.S. have dependent children. Our search helps them find child friendly schools.
Lehi, UT (PRWEB) May 02, 2014
Perspective college students with children are now able to search for colleges and universities that offer childcare assistance using a new tool developed by Degree Solutions, http://www.degreesolutions.com/day-care, as part of its College Attainment Campaign.
People are returning to college in droves – either to finish what they began, or to start afresh with a more marketable degree. That means parents are fast becoming the new face of campuses.
Because of the increasing number of college students with children, 47 percent of community colleges provide daycare services on their campuses where nearly 50 percent of their students have dependents. But child care services are not only available at community colleges, Degree Solutions' daycare search provides information on hundreds of universities and colleges across the nation that offer child care options to their students.
"We know that 23 percent of college students in the U.S. have dependent children," says SherRon Marcek, the editor for Degree Solutions. "Finding suitable childcare that's also affordable can be difficult, especially for college students. Our school search was developed in order to eliminate this challenge."
Degree Solutions' search widget is easy to use. Prospective students can simply type their zip code into the search bar, select the desired search distance and immediately see all the colleges that offer childcare services to their students. Detailed information for each of the colleges is included, which allows student-parents to quickly find a school that best fits their needs without requiring further research.
By using the search resource, the hassle of researching colleges individually is eliminated. Perspective students can find the following information using Degree Solutions' daycare search:

Name of college or university and category (i.e., 4-year or 2-year, public or private, etc.)
Distance to desired zip code
Ages accepted (i.e., infant, toddler, preschool, etc.)
Cost per year, semester, month or hourly
Hours of daycare services
Contact information, including phone number and direct link
The search was developed by Degree Solutions in order to continue its efforts to encourage parents to return to college, as part of its college attainment campaign, which was launched in January.
About Degree Solutions
Degree Solutions, (http://www.degreesolutions.com) is a web band of High Intent Marketing, a division of PMA Media Group, Inc. Since 2005, High Intent Marketing has provided college degree opportunities to more than 1 million education seekers. High Intent Marketing uses television, radio, desktop and mobile media to attract students to over 50 higher education clients that span selective liberal arts colleges to proprietary colleges and universities. The High Intent Marketing team is a collection of educating marketing veterans who are passionate about education. "Education is the most powerful weapon which you can use to change the world." - Nelson Mandela.
For more information, please visit http://www.degreesolutions.com. Twitter: @DegreeSolutions; Facebook: Degree Solutions.