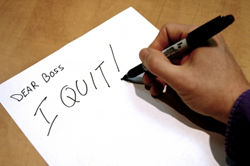 Reward your people today, or lose them tomorrow
(PRWEB) May 02, 2014
Marcus Bobbitt tends to receive questions from clients pertaining to employee turnover; as they struggle to uncover the reasoning why their employee retention levels are low in comparison to their competitors. "Numerous organizations focus on developing their people by having effective and engaging training/ onboarding programs yet they continue to lose employees…" Marcus states "many companies are competing against themselves as their key players migrate to the competitor…" Why are your employees leaving?
Read on to find out how Marcus responds…
Click here to read the full article on http://www.thegrowthcompany.com.
The Growth Company, Inc. is a Human Resource and Management consulting firm specializing in soft skills training, facilitation and mediations as well as investigations, wage and salary surveys, coaching and manual/policy write ups and re-writes. The Growth Company, Inc. was established in 1978 and is one of the longest lasting consulting firms in Alaska. For further information about The Growth Company or Marcus Bobbitt click here or go to http://www.thegrowthcompany.com. The Growth Company also has a Workplaceblog where other HR professionals post about everyday situations that a manager or supervisor may come across. They provide insight and the correct way to approach and handle these situations.