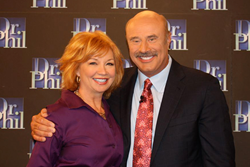 My mission is to help people recall, collect and put down on paper their life's story. So far I've helped more than 400 people find meaning in the creation of a legacy.
Tubac, Arizona (PRWEB) May 04, 2014
Tubac Golf Resort & Spa and Alchemy Retreats are proud to announce the upcoming "Story of Your Life" retreat with renowned therapist and best-selling author Cynthia Richmond. This exclusive retreat will be held at Tubac Golf Resort & Spa from May 28 to June 1, 2014.
Cynthia Richmond is a master at bringing out your "voice and style." Her retreats have proven to be one of the most empowering experiences of people's lives. Participants learn in totally unexpected ways. In addition, attendees form amazing bonds with each other. The totality of the place, the people, the work and the food make "The Story of Your Life" retreats priceless.
In a recent interview on the Dr. Maya Angelou Radio Show on Oprah Winfrey's Sirius Radio Station, Richmond discussed the value of the grandmother relationship, the importance of capturing stories before they are forgotten, or impossible, due to the passing of a loved one, and the value of the support of other attendees in retreat settings. "At our retreats, we focus on allowing attendees, for the benefit of their children, grandchildren and those important to them, to put down in words the lives they have led and to experience and embrace the incredible healing power of writing the story," said Richmond. "When my grandmother passed away, she took all she remembered, all her stories, with her," Richmond continued. "I missed out on my grandmother's life story, but there were so many I could help. Since then, my mission has been to help people recall, collect and put down on paper their life's story and, so far I've been able to help more than 400 people find meaning in the creation of a legacy.
While the four-day retreat hosted by Tubac Golf Resort & Spa is limited to 20 participants to ensure proper attention to each attendee's work, members of the public are invited to enroll. Richmond stated, "The Story of Your Life Retreat is open to all. This is not just for you. It's for those who care about you and those you most care about. Your story needs to be told to them!"
Retreat participants spend the days in intensive group sessions, small group workshop sessions and private writing time. Afternoon activities include Breath Yoga and Meditation sessions. The four evenings include student and instructor work, and fine dining in the confines of the acclaimed dining experiences that are Tubac Golf Resort & Spa. All meals are skillfully prepared by world-class chefs (special dietary needs are always accommodated).
The all-inclusive retreat fee includes, exclusive lodging, three meals per day including the Wednesday night Arrival Ceremony dinner, Saturday night Closing Ceremony Dinner and Sunday morning departure breakfast, two group sessions daily, afternoon activities and a nightly Social Hour. The inclusive per person retreat is $2,850. Discounts are provided for shared accommodations. It is worth noting, that the retreat policy is to not allow finances to get in the way for those who can truly advance at a retreat. As such, tuition assistance and structured fee options are available.
To learn more about this Retreat and how to register:
Call Alchemy Retreats: 802-362-0570
Or Email: retreats(at)om-consultants(dot)com
Cynthia Richmond: (http://www.dreampower.net) is a board-certified Behavioral Therapist, author, educator, television and radio host, columnist and speaker. She has appeared on The Oprah Show, Dr. Phil, The Dr. Oz Show, The View with Barbara Walters, Politically Incorrect with Bill Maher, Leeza, Later Today Show, Men Are From Mars, Montel, Gordon Elliot, Maury, Ricki Lake, ABC, NBC, and CBS news networks, and many other TV programs. Her column, "In Your Dreams," was a fixture in the Los Angeles Times and Arizona Republic. Now in its fifth printing, "Dream Power: How to use your night dreams to change your life," has become a classic for those interested in using their dreams to effect positive change in their lives. The companion, "Dream Power Journal" lays out a system for organizing dreams.
Tubac Golf Resort & Spa: Tubac Golf Resort & Spa is the most luxurious and tranquil vacation destination in the Southwest and was recently named 1 of 14 must see destinations in the world by Conde Nast Traveler. Set on the historic 500-acre Otero Ranch in the Santa Cruz River Valley, the Spanish Colonial architecture and lush grounds are enhanced by magnificent views of the Tumacacori and Santa Rita mountain peaks. The resort is a proud member of the Historic Hotels of America®, a program of the National Trust for Historic Preservation, whose goal is to identify quality hotels that have faithfully maintained their historic integrity, architecture, and ambiance.
Alchemy Retreats: (http://www.om-consultants.com) is a leading international boutique Wellness Retreat Manager, providing a small collection Retreat Presenters with classic venues and services designed to deliver truly transformative experiences for Retreat Participants.
For more information/Press Contact:
Rob McGrath of Alchemy Retreats
603-770-4080
rmcgrath(at)om-consultants(dot)com