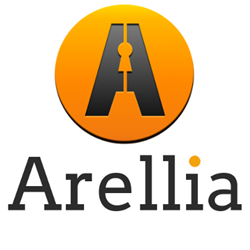 Arellia 8 introduces an evolutionary step in corporate IT security with advanced features in group policy and privilege management.
Las Vegas, NV (PRWEB) May 05, 2014
At the Symantec Vision Conference 2014, Arellia announced the launch of Arellia 8. Arellia 8 is the next evolution in corporate IT security. It offers advanced capabilities in group policy administration, remote computer management, Integration with helpdesk consoles including ServiceNOW and LANDesk ServiceDesk, and policy filters.
Arellia 8 Local Security Solution provides broad set of capabilities to apply security policies to Windows endpoints. Local Security Solution has a long history of enabling organizations to manage local accounts, local groups, local password, and services on Windows desktops and servers. With the release of Arellia 8, Local Security Solution now supports functions to better utilize Group Policy Objects – GPOs - within an organization.
Arellia 8 also prevents application and service tampering. When end users run with administrator rights, Windows components can be maliciously or inadvertently changed resulting in compromises to security. Users will often disable critical services or applications that they deem a nuisance. Using Local Security Solution, services and their associated files and registry keys can be secured so that even an administrative user cannot disable or delete them.
Arellia 8's application control features allow IT administrators to improve application security by enforcing if and how applications execute.
Some of the advanced application control features are:

Application Right Analysis Compatibility Adjustment
Privilege Management
Flexible Whitelisting
Control Child Processes
UAC Override
Internet-facing Agent Connection
Arellia 8 allows you to extend your existing infrastructure to deploy and manage Arellia solutions. Arellia integrates with:

LANDesk Management Suite
LANDesk ServiceDesk
Microsoft SCCM
Symantec Management Platform, ITMS 7.5
ServiceNow
Arellia protects enterprise Windows systems from advanced insider and external security threats through privilege management, application whitelisting, administrator rights management, and security configuration assessment and remediation.