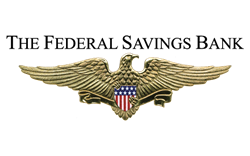 After a dismal winter, more buyers got an opportunity to look at homes last month and are beginning to make contract offers.
Chicago, IL (PRWEB) May 04, 2014
In March, there was an increase in pending home sales, which The Federal Savings Bank found positive for the housing market.
Pending Home Sales, which indicate transactions with signed contracts that have not yet closed, increased by 3.4% in March, according to the National Association of Realtors (NAR). The Pending Home Sales Index (PHSI) increased from an upwardly revised reading of 94.2 in February to 97.4 in March. There was, however, a 7.9 percent drop from the 105.7 reading in the year prior.
The year-over-year comparisons were unfavorable across the board for regional data. In the Northeast specifically, there was a 1.4 percent uptick in pending home sales, pushing the region's PHSI up to 78.8. Compared to the previous year, there was a 5.9 percent decline. For pending home sales the Midwest, there was a more noticeable drop year over year of 10.1 percent as well as a 0.8 percent decrease compared to February, with the PHSI for March at 94.5.
The South's index reading went up to 112.7 in March, an increase of 5.6 percent from February and 5.3 percent lower than March 2013. The West rose 5.7 percent month over month to 91.0, but fell 11.1 percent compared to the year prior.
Home sales expected to fall short of 2013 figures
The NAR said that the current pace of home sales in 2014 indicates that this year's activity will not be as strong as 2013. Sales have already been soft, as shown by the NAR's recent existing-home sales report, which showed a decline of 0.2 percent month over month and 7.5 percent year over year. By the year's end, these sales are expected to reach more than 4.9 million, shy of the 5.1 million posted in 2013. Prices, however, are forecast to increase between 6 and 7 percent, due to tight inventory.
Sales gains anticipated in the coming months
Despite the weak long-term expectations for existing-home sales, the The Federal Savings Bank agrees with the NAR that short-term gains will continue. Following a particularly frigid winter, buyers are coming out of hibernation to peruse the housing market.
"After a dismal winter, more buyers got an opportunity to look at homes last month and are beginning to make contract offers," said Lawrence Yun, NAR chief economist. "Sales activity is expected to steadily pick up as more inventory reaches the market, and from ongoing job creation in the economy."
The Bureau of Labor Statistics recently reported on April 29th its Metropolitan Area Employment and Unemployment Summary that March showed declines for jobless claims year over year in 333 of 372 metro areas. Of the total areas tracked by the BLS, 59 had jobless rates of less than 5 percent. The national unemployment rate was at an unadjusted 6.8 percent in March, a noticeable dropped from 7.6 percent the year prior. Additionally, 299 metro areas had an increase in non farm payroll employment compared to the previous year.
Contact the Federal Savings Bank, a veteran owned bank, to find out financing your home purchase with low-cost mortgage options as economy and housing market continue to rebound.