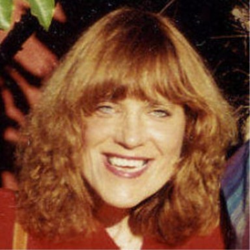 Stay determined to stay in love.
San Diego, California (PRWEB) May 06, 2014
Everyone knows at least one couple that remains loving and committed, despite weathering the challenges and obstacles all relationships face. It seems like these couples have a secret to remaining happy and this secret is a mystery to other partners. Dr. Joanne J. Wendt is a licensed clinical psychologist specializing in family and couples therapy, who has practiced for more than 28 years. She knows that happy couples' success isn't a matter of luck; relationships take work, and many couples can find happiness by following a few key tips. Dr. Wendt recommends these strategies as a starting point for couples who are hoping to rekindle their romance. A family or couples therapist can be an excellent resource for couples who feel they need additional help.
1. Stay determined to stay in love. Loving couples sometimes have to tell themselves they love their partners, and sometimes they have to repeat this affirmation. Couples that behave as though they're in love, and tell themselves they're in love, are likely to find this a self-fulfilling prophecy. They'll stay in love, despite life's challenges.
2. Make it happen. With jobs, kids, and life's other responsibilities, it's easy for couples to forget why they fell in love and to abandon the activities they used to enjoy doing together. Dr. Wendt recommends couples create a list of all the things they used to enjoy, then adding to the list. Prioritize spending time together and try to do at least one of these activities once a week. As schedules get busier, don't be afraid to plan time for sex, as you may not have time to make sex happen spontaneously.
3. Respect one another. Try to treat your partner like you did when you first started dating. Be open to your partners' thoughts and ideas and try to refrain from judging or criticizing one another. A small gesture like a compliment, thank you, or hug can go a long way in showing your partner that he/she is appreciated.
4. Make time to be alone. Everyone needs time to be alone, and you're entitled to alone time once a day, just let your partner know if you need time to regroup. However, when spending time with your partner, be sure to be present in the moment. Draw your attention back to the present when your mind wanders to different places.
5. Replace criticism with problem solving. It's easy to criticize and find faults when you've been with a person for a number of years, but these tendencies can be destructive in building a successful relationship. Set aside time to discuss a problem but confine your discussions to this time period. For every criticism, consider one of your partner's strengths. Focus on problem solving, instead of fault finding.
These are just a few strategies that Dr. Wendt recommends. For additional relationship resources, she recommends visiting the I Recommend portion of her site.
About Joanne J. Wendt, Ph.D.
Dr. Wendt is a Clinical Psychologist who for 28 years has been helping individuals, couples, and families find peace and harmony in a respectful and caring atmosphere. She specializes in relationship issues, depression, and anxiety. Dr. Wendt's goal is to help her clients discover the strength within them to achieve their highest possible potential. Her approach to the therapeutic setting is one of optimism and great respect for an individual's readiness to meet difficult challenges and gain a greater understanding of who he/she aspires to be. Visit her online at http://drjoannewendt.com.