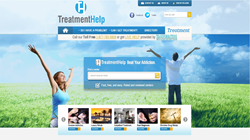 Delray Beach, FL (PRWEB) May 02, 2014
Choosing where your teen recovers for addiction is a difficult decision that should not be made spur-of-the-moment. As a parent, you want your teen to get the best care for the lowest possible cost. Oftentimes, this requires the added stress of careful planning and research, especially in New York City, where the number of options appears to be endless.
To save the extra time and energy for parents, TreatmentHelp has put together a list of the 5 best value rehabilitation centers for teens in New York City. True to its goal of helping individuals find exemplary healthcare options, TreatmentHelp recommends these rehabilitation centers based on the qualities most people look for in a facility. TreatmentHelp objectively focuses on what offers the best value based on location, cost-effectiveness, efficiency of the program and its physicians, and overall client satisfaction.
1) Phoenix House NY: With its many locations around New York, Phoenix House works to help teens overcome drug addiction. Phoenix House provides high quality, personalized care for teens suffering from a variety of substance abuse issues. Phoenix House is extremely accessible and accommodating for teens who wish to recover at a facility close to home.
Includes: Phoenix Rising Music Program, music therapy program for teens who wish to express feelings by writing, recording, and performing original songs.
2) Odyssey House: Odyssey House focuses on many angles of treatment for teens all around New York City. Evidence-based treatment. Long-term stay only.
Includes: gender-focused care and certified high school and GED programs so students stay on track while treating substance abuse rehab.
3) Daytop Village NYC: Its structured assessments focus on education, and emphasis on individual needs make Daytop Village programs a worthy program for teen drug treatment.
Includes: Strong emphasis on family involvement throughout treatment.
4) Camelot Counseling Centers: A residential treatment program in Staten Island offers a specialized program for teens battling substance abuse.
Includes: educational programs for high school students and job preparation/career placement for young adults.
5) Phelps Memorial Hospital Center: Located in Sleepy Hollow, NY, just 40 minutes outside of New York City, Phelps Memorial Hospital provides various substance abuse and behavioral health programs for teens struggling with addiction.
Includes: comprehensive care spanning many different medical fields
While these 5 rehabilitation facilities accept many forms of insurance, it is important to contact the desired facility to find out its respective policies.
Your teen has an entire life ahead of him/her, and should not waste it using drugs. For further information on how to help your teen, please visit http://www.treatmenthelp.com or call the toll-free number at 1(877) 782-6608.
###