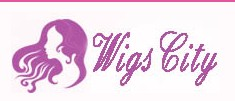 (PRWEB) May 04, 2014
WigsCity.com, a leading online fashion store for trendy hairpieces, has recently updated its online shop with a new selection of human full lace wigs. Now, all these wigs are available at low rates, up to 25% off. The special offer will end on May 14, 2014.
There are more than 500 items listed on the company's website; all of them are featured with high quality materials, varied patterns and fashionable looks. It is worthy to mention that its new full lace wig assortment is created by professional designers with rich experience in the hairpiece industry. All the company's products are competitively priced; this is one of the most important reasons behind their popularity.
The purpose of WigsCity.com is to help all clients get suitable hairpieces without paying a large sum of money. According to the company's sales manager, the current special offer is launched to greet new and old customers. Also, WigsCity.com wants to show appreciation to all its fans.
Furthermore, WigsCity.com is one of the leading suppliers in the fashion field; it has a rich experience in manufacturing top quality wigs. The company started offering fashionable and inexpensive hairpieces several years ago, and most of its items sell well in the global market. Now, it is busy selling its new and affordable full lace wigs.
About WigsCity.com
WigsCity.com is an experienced online supplier of high quality wigs. The company is selling more than 500 different styles of items at its online store now. Its hot items include full lace wigs, Jewish wigs, silk top lace wigs. Beside the fashionable products, the company is popular for its competitive prices, great customer support and fast speedy delivery.
For more detailed information about its items, please visit http://www.wigscity.com/.