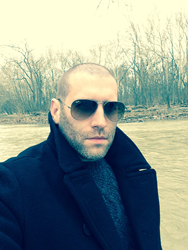 "It's one of the most prominent, drama-filled, 'story-telling' sports there is." adds Shultz.
Los Angeles, CA (PRWEB) May 03, 2014
Is boxing dead? Far from it! Boxing is back in the spotlight in a big way. With the recent Manny Pacquiao and Bernard Hopkins fights and the upcoming Floyd Mayweather Mega Fight in Vegas, boxing promoters are coming out swinging.
But what does it really take to be a boxing promoter? That's a secret that has been held very close to the vest by the likes of Don King, Oscar De La Hoya, and Al Haymon for years. However, Tony Shultz's newly released book "The Official Fight Promoter Playbook'" exposes all these long held secrets with actual contracts, checklists, and strategies used by Don King, Golden Boy, and Mayweather Promotions.
The problem is that as boxing promoters have gotten older, so has the fan base. There haven't been enough new promoters to re-energize the sport and draw in new fans. Why? Boxing is such a secretive sport, and there just aren't any manuals, books, or even websites that document the specifics of what it takes to promote a fight … until now.
"The fact is that boxers are now having to turn into promoters themselves, just to get their name out there," says Shultz. "This is simply because the current list of dominate promoters in boxing just aren't connecting with a younger fan base, like a young hungry promoter would."
A resurgence in the sport of boxing is imminent. Due to increased DVR use, live programming such as boxing has become an ever more important commodity for network and cable television. "It's one of the most prominent, drama-filled, 'story-telling' sports there is," adds Shultz.
Tony Shultz has released "The Official Fight Promoter Playbook" for sale on the website http://www.HowToPromoteFights.com for a limited time. It's already received recognition via boxing governing bodies 'World Boxing Foundation' and 'World Professional Boxing Federation', along with a Nevada Boxing Judge, and multiple others in the sport of boxing.
About Tony Shultz
Tony Shultz has been involved with boxing for more than 20 years. He's trained at Gleason's Gym in Brooklyn, NY and has been mentored by owner Bruce Silverglade. He's also trained at Wild Card Boxing Club in Hollywood, CA and was mentored by owner Freddie Roach. He currently lives between Ohio, New York, and Los Angeles as a consultant working with various promoters helping them to build their promotions company.