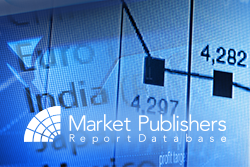 London, UK (PRWEB) May 02, 2014
Market Publishers Ltd is announced as a media partner of the Market Research in the Mobile World (MRMW North America 2014), taking place on May 27-30, 2014, in Chicago, the USA.
The 12th international conference, Market Research in the Mobile World (MRMW North America 2014), is the No.1 event for the market research industry, bringing key-note speakers, business changing case studies and surveys of the most recent leading-edge methodologies available.
Close to 300 delegates from every corner of the globe – independent and corporate researchers, research agencies, top-level technology innovators and a lot of others actively engaged in the mobile and online universe – will meet in Chicago this coming May to discover the most recent key research tools and technologies relating to the mobile marketplace from the world class professionals and brands.
Event Details:
The Market Research in the Mobile World North America 2014
Dates: 27 May 2014 – 30 May 2014
Location: Chicago, Illinois, the United States of America
http://marketpublishers.com/events/market-research_in_the_mobile_world_2014.html
Why to Attend:

Hear from Yahoo! why mobile is deemed to be the primary marketing and research channel
Learn about the core investment areas for market research in the upcoming months from our CEO Panel
Find out how AOL boosts the value of market research by means of social commerce engines
Discover how Firefly MB and Facebook investigated how customers utilized social media while doing shopping
Investigate how Smart Glasses and Smart Fabrics are utilized for developing consumer insight
Negotiate with Kao and Jiffy Lube executives on their major research problems and challenges
Solve research problems for fragrance giant Givaudan at the Client Challenge workshop
Speakers at MRMW North America 2014 include but are not limited to:
Lisa Courtade, Executive Director, Insights Innovation – Merck
Christian Kugel, VP, Consumer Analytics & Research – AOL
Radheeka Jayasundera, Global Insights Lead, Marketing Science – Facebook
Tony Marlow, Director, Strategic Insights – Yahoo!
Amy Raihill, Insights Manager – Jiffy Lube
Ryan Backer, Global Consumer Insights Manager – General Mills
Jasmeet Sethi, Regional Head of ConsumerLab – Ericsson
Dr. Con Menictas, Senior Statistician – Qantas
Kimberley Duncan, Consumer Understanding Manager – Givaudan
Tom Van Aman, Mngr. Marketing Analytics Research Administration – Allstate Insurance
Sirlei Waterhouse, Product Development Leader – Kao
Mike Gettle, CEO, Americas – TNS
Brian Fine, Chairman – Quality Online Research
Rachel Geltman, CEO – Video Chat Network
Reg Baker, Consultant – ESOMAR
Carol Rheaume, Senior Market Research Analyst – American Academy of Neurology
Nicole Mitchell, Knowledge Specialist – SSI
Kathy Doyle, President – Doyle Research Associates
Kathi Kaiser, Partner – Centralis
MRMW North America 2014 is the very place where you can avail of an excellent chance to get to know the leading brands and innovators in the mobile world, soak up a variety of tips and novel techniques, as well as benefit from a wide scope of networking opportunities.
Please NOTE that Market Publishers' registered clients are eligible for a special discount – 15% off. Reserve your seats now before they are completely sold out.
To register at MarketPublishers.com please visit our Registration Page.