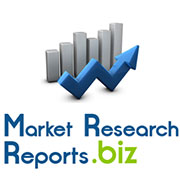 Cold Chain Logistics Industry In China, 2014-2018
(PRWEB) May 04, 2014
Cold chain logistics refers to the temperature-controlled system with an uninterrupted series of storage and distribution activities which maintain a given temperature range. It is used to help extend and ensure the shelf life of products such as fresh agricultural produce, seafood, frozen food, photographic film, chemicals and pharmaceutical drugs.
Primary agricultural produce such as fruit and vegetables rots easily, which increases the operational cost of fresh food retailers, such as supermarkets and stores. The shelf life of products can be more than doubled in a cold chain logistics system that functions well. The loss of fresh food retailers will decrease by 30%-50% if the shelf life of perishable food like fruit and vegetables is prolonged from 1 day to 3 days.
Browse full report with TOC: http://www.marketresearchreports.biz/analysis-details/research-report-on-cold-chain-logistics-industry-in-china-2014-2018.
Food spoilage is the major cause of food safety issues and waste of resources. Increasing concern about food safety stimulates the development of cold chain logistics, especially for meat, fruit, vegetables, aquatic products and dairy products. Demand for the cold chain logistics in transport of vegetables, fruit, meat and other processed products increases as Chinese people's life improves.
In 2013, the production volume of meat exceeded 80 million tons while that of vegetables surpassed 0.7 billion tons. The production volume of fruit, dairy products and aquatic products exceeded 0.15 billion tons, 20 million tons and 60 million tons respectively. In addition, a large volume of meat products and frozen food is produced in China. The temperature fluctuation in refrigerated transport is one of the major reasons for the decline in food quality. Cold chain logistics can keep perishable food fresh in transport.
By the end of 2013, the total capacity of cold storages barely reached 20 million cubic meters with less than 40,000 refrigerated vans, far behind developed countries and certain developing countries like India in consideration of the large population.
As a high-end sub-industry of the logistics industry, cold chain logistics will attract much investment in the coming years. The e-commerce enterprises of fresh food spring up as e-commerce develops in China, which remarkably promotes the development of cold chain logistics. The year of 2013 was an important year in the development of fresh food e-commence in China. Several e-commence enterprises set foot in the fresh food field, including certain large-scale e-commerce enterprises like Tmall, JD and Amazon, certain logistics enterprises such as SFbest from SFExpress, and several professional e-commence enterprises for fresh food like Shanghai Yiguo E-commerce Co., Ltd. and TooToo Farm. According to CRI, the market size of fresh food e-commerce was approximately CNY 40-50 billion in China in 2013. The CAGR is estimated to exceed 100% in 2014-2018.
To download full report With TOC http://www.marketresearchreports.biz/sample/sample/196238.
Table of Content
1 Overview of Cold Chain Logistics Industry in China
1.1 Concept of Cold Chain Logistics Industry
1.1.1 Definition
1.1.2 Constitution of Cold Chain Logistics
1.1.3 Distinguishing Features of Cold Chain Logistics Compared to Ordinary Temperature Logistics
1.1.4 Problems
1.2 Development Process of Cold Chain Logistics
1.2.1 Development History of Global Cold Chain Logistics
1.2.2 Development History of Cold Chain Logistics in China
2 Status of Cold Chain Logistics Market in China, 2011-2014
2.1 Development Environment of Cold Chain Logistics in China
2.1.1 Economic and Logistics Environment
2.1.2 Policy Environment
2.2 Supply of Cold Chain Logistics in China
2.2.1 Highway Transport
2.2.2 Railway Transport
2.2.3 Waterway Transport
To Read More Reports With TOC: http://www.marketresearchreports.biz/analysis/196238
3 Analysis of Cold Storage Industry in China, 2011-2014
3.1 Relevant Concepts of Cold Storages
3.1.1Definition
3.1.2 Classification
3.2 Status of Cold Storages in China
3.2.1 Scales of Cold Storage
3.2.2 Supply Structure of Cold Storages in China
3.2.3 Operation Modes of Cold Storages
3.2.4 Categories of Products in Cold Storages
4 Analysis of the Manufacturing Industry of Cold Chain Logistics Equipment in China, 2011-2014
4.1 Competition Pattern of the Industry
4.2 Analysis of Major Enterprises and the Competitive Strength
4.2.1 Yantai Moon Group Co., Ltd.
4.2.2 Dalian Bingshan Group Refrigeration Equipment Co., Ltd.
4.2.3 Shanghai Hanbell Precise Machinery Co., Ltd.
5 Market Status of Refrigerated Vans in China, 2011-2014
5.1 Definition and Classification
5.1.1Definition
5.1.2 Classification
5.2 Industry Status of Refrigerated Vans in China
5.2.1 Development Process
5.2.2 Refrigerated Van Parc in China
About us
MarketResearchReports.biz is the most comprehensive collection of market research reports. MarketResearchReports.Biz services are specially designed to save time and money for our clients. We are a one stop solution for all your research needs, our main offerings are syndicated research reports, custom research, subscription access and consulting services. We serve all sizes and types of companies spanning across various industries.
Contact
M/s Sheela
90 Sate Street, Suite 700
Albany, NY 12207
Tel: +1-518-618-1030
USA – Canada Toll Free: 866-997-4948
Email: sales(at)marketresearchreports(dot)biz
Website: http://www.marketresearchreports.biz/
To Find More Transport & Logistics Market Research Reports: http://www.marketresearchreports.biz/category/166