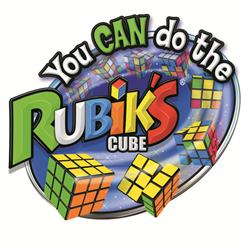 Thanks you so much for this program! We used the cubes for our all-school enrichment classes for grades k-8. For most, it was really a lesson on positive thinking and goal setting and teach STEM."
Monument, Colorado (PRWEB) May 05, 2014
"You CAN Do The Rubik's Cube" competition: Students in grades 4-12 from schools in the region will compete for the fastest time. There will be 2 heats: teams of 8 competing to solve 25 cubes in the fastest time and a solo heat.
The "You CAN Do The Rubik's Cube" program is an educational, community initiative that uses the world's most famous puzzle as a math manipulative in classrooms and in afterschool programs, helping students learn such STEM concepts as perimeter, volume, area and algorithms and 21st Century skills like problem-solving, following directions, and perseverance.
Watch Students Working Together in Teams to Solve 25 Rubik's Cubes
Individual students will also compete for the fastest times! Join onlookers cheering on the competitors and watch the crowning of the champs at the Awards Ceremony. Speak with student competitors and local teachers who are utilizing the "You CAN Do The Rubik's Cube" program as a teaching tool in their classrooms.