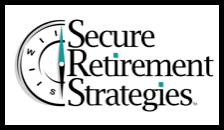 (PRWEB) May 02, 2014
Secure Retirement Strategies is now offering Estate Planning for 2014. Other hybrid annuity companies are unable to match the detailed and thorough approach utilized by the full-service firm. The financial advisors at Secure Retirement Strategies don't just usher their clients through a one-size-fits-all process and send them on their way. They make a concerted effort to get to know each of their clients and develop a personal relationship so they know what is important to them. This helps advisors understand clients' needs more deeply and more effectively determine the best course of action.
Secure Retirement Strategies is not just an estate planning firm, but a full-fledged annuity planning company. This means they assist clients in considering all of their retirement options and developing a multi-faceted and comprehensive retirement strategy. They specialize in investing practices that preserve assets no matter what happens to the market. Through their personalized, full service approach, Secure Retirement Strategies helps alleviate clients' concerns and insecurities when it comes to their retirement goals better than any other index annuity companies in the area.
Estate planning not only includes planning for the client's future, but also planning for their family's future. Thinking ahead is what Secure Retirement Strategies does – in addition to retirement savings, the firm can also provide advice regarding long term care and life insurance. Clients always have access to skilled and experienced professionals who will guide them through a customized estate planning experience rather than just providing basic services.
For more information about estate planning visit Secure Retirement Strategies online or call 800-594-5755.
About Secure Retirement Strategies:
Secure Retirement Strategies is an independent financial services firm that strives to help people achieve financial security in retirement. They provide personalized financial services to guarantee their clients don't lose money due to market declines.
For more information visit http://secureretirementstrategies.net/.