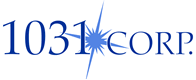 1031 CORP. continues to seek innovative opportunities and strategic marketing alliances to expand its footprint and enhance the 1031 exchange experience for its clients.
COLLEGEVILLE, PA (PRWEB) May 06, 2014
1031 CORP. announced today that it has acquired the assets of 1031 Asset Exchange and will now offer the many clients of 1031 Asset Exchange qualified intermediary services under the 1031 CORP. brand. The transaction was completed April 22, 2014.
1031 CORP. specializes in the facilitation of IRC section 1031 tax-deferred exchanges of business use and investment assets. In its capacity as a qualified intermediary, 1031 CORP.'s team of Certified Exchange Specialists® has assisted thousands of taxpayers nationwide preserve the equity in their investment and business use assets and acquire replacement property that better fits their needs and wants. 1031 CORP. employs numerous procedures to ensure the security of clients' exchange funds, including on-line account viewing capabilities, account statements directly from the depository and Qualified Escrow Accounts.
1031 Asset Exchange, based in Bend, Oregon, was founded by Sanna Phinney, CES® in 2003 and earned a reputation for their knowledge of section 1031 and commitment to providing exceptional services. Phinney is now a member of the 1031 CORP. Exchange Team and was named senior vice president. She will continue to lead sales efforts in the Pacific Northwest as well as consulting with taxpayers seeking to exchange assets.
"I had the great pleasure of working with Sanna on the Certified Exchange Specialist® (CES®) Certification Council and quickly developed great respect for her knowledge of exchanges and the facilitation process as well as her commitment to the growth and professionalism of the exchange industry. Over the years, we became allies as we each worked to grow our respective businesses and bounced ideas off each other. We have talked about joining forces for years and I am thrilled Sanna is now part of our 1031 CORP. family. I have no doubt she will be a valuable part of our continued success," said Margo McDonnell, CES®, president, 1031 CORP.
Phinney added, "With the changing economic tide, it became evident to me that 1031 Asset Exchange must evolve to offer increased protection to our exchange clients while continuing to provide them exceptional service. 1031 CORP. and 1031 Asset Exchange share a common philosophy with regards to customer service and our mission will be to continue to exceed the expectations of our clients and their advisors. I chose to partner with 1031 CORP. in order to maintain this standard of service, but to also provide a more secure environment for my clients. This partnership will provide enhanced security of funds and access to knowledgeable exchange professionals, while keeping the 1031 tax-deferred exchange process simple for our clients. With 1031 CORP.'s team, we have experienced Certified Exchange Specialists® overseeing each exchange transaction. All of these factors drove my decision to partner with Margo McDonnell and her team at 1031 CORP."
1031 CORP. continues to seek innovative opportunities and strategic marketing alliances to expand its footprint and enhance the 1031 exchange experience for its clients. In January 2011, 1031 CORP. announced its partnership with Exchange Professionals, Inc., based in Westminster, MD and the addition of its principal, Bettye Matthews, CPA, as a consultant and in July, 2012, partnered with R.E.I. Consultants, Ltd. of Media, PA and added Richard M. Heller, Esq., CCIM, CES® and Joseph F. Szajnecki, CES® as consultants.
"We remain committed to educating consumers and their advisors on section 1031 and most importantly, continue to provide the exceptional, personal services our clients have come to expect from us," stated McDonnell.
All 1031 exchange transactions will be facilitated through the Pennsylvania headquarters.
About 1031 CORP.
Serving as a nationwide qualified intermediary for 1031 tax-deferred exchanges since 1991, 1031 CORP. strives to provide a superior exchange experience for its customers and their advisors. Every Exchange Officer is a Certified Exchange Specialist® and has the experience and expertise to facilitate even the most complex exchange transaction, including reverse, improvement and personal property exchanges. Additional information can be found at http://www.1031CORP.com.