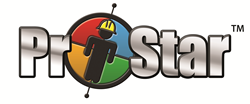 Today, more than ever, rapidly evolving cloud and mobile technologies play a critical role in enabling business transformation and competitive advantages.
(PRWEB) May 02, 2014
Prior to joining ProStar, Mr. Lashua held several Senior Executive positions with HSBC Bank, one of the world's largest financial institutions. His positions included, Global Change Delivery Portfolio Manager, Head of Software Delivery Europe, CIO France and CIO Canada where he led teams of software engineers and IT professionals providing business consulting, development, deployment and support services. Mr. Lashua's career delivering technology solutions within the international banking industry and his understanding of the implementation challenges that come with technology solutions and business processes will serve ProStar well.
ProStar CEO Page Tucker commented, "Carl's resume is nothing short of impressive and makes him superbly qualified to serve as our COO. I have no doubt that he will add significant value to our products and professional services as well as help to manage a fast growth company," Mr. Tucker went on to say, "Carl completely understands the challenges associated with delivering mission critical technology, integration with client enterprise systems and business transformation, all of which are fundamental to our success." As Chief Operating Officer, Mr. Lashua will be responsible for operations during the growth of the company. "The opportunity to join ProStar is very exciting," said Mr. Lashua. "Today, more than ever, rapidly evolving cloud and mobile technologies play a critical role in enabling business transformation and competitive advantages. I look forward to leveraging my experience and playing a key role in continuing the momentum that has been created by a very talented team."