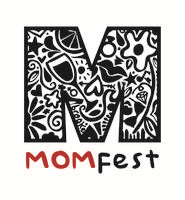 "The Center for Healthy Lifestyle and Topical BioMedics share the mission of promoting a healthy, natural lifestyle and teaching children good habits and practices that will last a lifetime."
Rhinebeck, NY (PRWEB) May 02, 2014
The Center for a Healthy Lifestyle has organized "MOMfest: A Mini-Expo for Moms" on Sunday, May 4th, from 10 a.m. to 3 p.m. at their facility located at 533 Lomas Santa Fe Drive in Solano Beach, CA. Topical BioMedics, Inc.—the makers of Topricin safe, effective natural pain relief and healing cream formulas—will be onsite, along with other vendors and sponsors, including Core to Soar and The Intuitive Kitchen—which organized the event—Modern Woodman, eLiveLife.com, Sei Bella, Blue Flair Photography, Salon LG, Young Living, Juice Plus, Shine, and others, as well as musical guest Zori.
Designed to be "a day of healthy indulgence and pampering," MOMfest features workouts, workshops, music, massage, cooking demonstrations, makeovers, and a showcase of vibrant, holistic vendors, as well as lunch and smoothies. Topical BioMedics is offering goodie bag samples of all three Topricin formulas (Topricin Pain Cream, Topricin Foot Therapy Cream, and Topricin for Children) and has donated a raffle basket for MOMfest's "Rockstar Raffle."
Lou Paradise, Topical BioMedics' president and chief of research, says, "We are pleased to partner with the Boys & Girl's Clubs of San Dieguito's Center for a Healthy Lifestyle," says Lou Paradise, president and chief of research, Topical BioMedics and inventor of Topricin. "Their mission is very much aligned with our in
promoting a healthy, natural lifestyle and teaching children good habits and practices that will last a lifetime."
The upcoming MOMfest was featured on Wake Up San Diego, Channel 6 News, http://www.sandiego6.com/news/sd6-in-the-morning/A-mini-mom-expo-MOMfest-257158341.html.
For more information or to register for MOMFEST visit https://momfest.eventbrite.com.
ABOUT THE BOYS & GIRLS CLUB'S CENTER FOR A HEALTHY LIFESTYLE
Since opening in April 2009, The Boys & Girls Clubs of San Dieguito in north coastal San Diego's Center for a Healthy Lifestyle has become a community hub for learning about food, fitness and nutrition. The sunny yellow cottage and grounds feature a quarter-acre organic garden for children and a state-of-the-art kitchen with all the cooking amenities where children cook healthy meals after learning about the fruits, vegetables, herbs, and flowers in the garden.
The Center offers a variety of programs, including the cooking classes for kids, where they cook healthy snacks and meals to sample as a class with enough left over for them to take home and share with friends and family members. There are also a variety of cooking classes for adults, along with nutrition and wellness classes for all ages.
For more information, contact Jessica Ellis, Center for a Healthy Lifestyle director, 760-331-9421, email jellis(at)bgcsandieguito(dot)org, or visit http://www.centerforahealthylifestyle.com.
ABOUT TOPICAL BIOMEDICS, INC.
20 years in business and a Certified B Corporation, Topical BioMedics is the research and development leader in topical patented natural biomedicines for pain relief. The company's flagship product, Topricin® Pain Relief and Healing Cream, was introduced in 1994 and is now a leading natural therapeutic brand. A combination biomedicine formula, Topricin has been awarded a patent for the treatment of pain associated with fibromyalgia and neuropathy, and was listed among the Top 100 Green Products of 2012 by Healthy Holistic Living.
The Topricin family of natural healing products also includes Topricin Foot Therapy Cream, specially formulated to treat painful foot and ankle issues and conditions, and Topricin for Children, which received the Parent Tested Parent Approved Seal of Approval (with 5% of sales donated to pediatric cancer foundations). Made in the U.S.A., all Topricin products are federally-regulated over-the-counter medicines with no known side effects, no parabens, petroleum, or other harsh chemicals, no grease, and no odor.
Topricin is available in independent pharmacies, natural food and co-op stores nationwide, including Whole Foods, Sprouts, Pharmaca, The Vitamin Shoppe, Fred Meyer, Wegmans, CVS (Foot Care Section), Walgreens (Diabetic Section), and other fine retailers, as well as directly from the company.
For more information visit http://www.topricin.com.