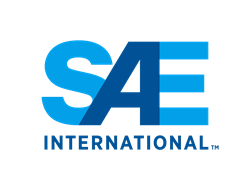 Dr. Kusano is a research associate working in the Center for Injury Biomechanics at Virginia Tech.
Warrendale, PA (PRWEB) May 02, 2014
Dr. Kristofer D. Kusano, Research Associate at Virginia Tech, has been honored with SAE International's Russell S. Springer Award.
Dr. Kusano is a research associate working in the Center for Injury Biomechanics at Virginia Tech. His research interests include studying driver behavior to design better crash avoidance systems and predicting expected benefits of active safety systems in vehicle fleets. He specializes in data analytics for crash and naturalistic databases.
Dr. Kusano received his B.S. in mechanical engineering in 2010 and his Ph.D. in mechanical engineering in 2013, both from Virginia Tech. He has authored 28 peer reviewed journal and conference papers; two of these papers received an "Outstanding Oral Presentation" award at the 2010 and 2012 SAE World Congresses.
Established in 1954, this award recognizes the author of an original and outstanding technical paper presented at an SAE International meeting, and that is published in SAE International literature in the year for which the recipient is selected. To encourage younger member achievement, the recipient must be an SAE International member who is at most ten years out of school at the time of the presentation and whose paper is a distinct contribution to the literature of the professions of engineering.
SAE International is a global association committed to being the ultimate knowledge source for the engineering profession. By uniting over 145,000 engineers and technical experts, we drive knowledge and expertise across a broad spectrum of industries. We act on two priorities: encouraging a lifetime of learning for mobility engineering professionals and setting the standards for industry engineering. We strive for a better world through the work of our philanthropic SAE Foundation, including programs like A World in Motion® and the Collegiate Design Series™.