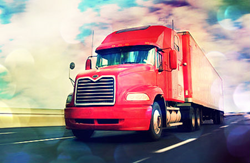 San Jose, CA (PRWEB) May 02, 2014
England Van Lines have long since been one of the biggest proponents of a city-wide initiative to be more inclusive of green measures meant to reduce the ecological footprint of larger companies. These new trends have completely altered the way many industries function, but measures should eventually prove a boon to local economies.
Sarah Levinson, a truck driver for England Van Lines, acknowledges that a change was in order. "We don't have complete control over the entire moving process, as much of it is dependent on the customers. When big businesses close their doors in order to open new ones, it's difficult to keep track of all materials involved after we sell them. But we try to ensure that businesses do the right thing."
Sarah stated her own pride in previous company measures, but is happy that new ones are forthcoming. Before now, England Van Lines have informed clients of recycling measures that can be taken. The company commonly suggests that all materials used in the relocation process be returned afterward when not needed, but also makes lists of local recycling agencies available when the movers have no local branch.
Levinson had a few details on new partners. "Although the trends suggest that the city itself is going green, we often import our materials from manufacturers around the country. In support of these new local initiatives, we've made a tremendous effort to find manufacturers across the country who agree with our environmentally friendly principles, and when possible to convince existing partners to take greener measures."
England Van Lines admit that they've not always been successful, but are willing to order products from farther away in order to comply with their own mission statement. CEOs have been adamant about funding new research into new materials, and make it a point to only use raw materials that have been or can be recycled after use.
For example, England Van Lines are the only interstate movers that go that extra mile to use only biodegradable raw materials. Cardboard pickup drives are available at most locations across the country. The company hopes these new measures will result in more cooperation even between competing companies in order to reduce waste.
More details regarding new initiatives can be found over at England Van Lines website. Known for their high ratings among interstate movers, England Van Lines offer valuable services for all commercial, office, and long distance moving, including IT relocation, packing, and storage at secured locations with 24 hour surveillance. Free quotes are also available.
Press Contact
William Alexander
England Van Lines
(408) 514-5998