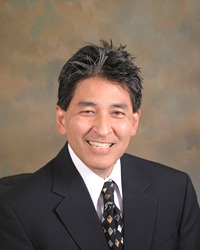 The limited resources available to patients and providers in the region make it imperative that a streamlined, accessible network of perinatal services be developed
LOMA LINDA, CA (PRWEB) May 06, 2014
Loma Linda University Children's Hospital (LLUCH) has launched Perinatal Connect, the first telehealth program in California benefiting expectant mothers who require specialized prenatal care. LLUCH's program focuses on patients who live in the high and mid deserts.
Using Cisco technology, patients and physicians at partnering facilities will have the ability to meet with maternal-fetal medicine specialists at LLUCH from their local hospital. The innovative technology allows the perinatal physician at LLUCH to not only communicate with the patient, but access real-time ultrasound imaging during the appointment.
"Prenatal care is essential, and Perinatal Connect makes it possible for women to receive the specialized care they may need without having to travel long distances," said Bryan T. Oshiro, MD, medical director, LLUCH Perinatal Institute and the visionary behind the project.
Oshiro agrees that Perinatal Connect is just one more way Loma Linda University Children's Hospital is dedicated to providing advanced, whole-child care that will benefit its patients and their families. "The limited resources available to patients and providers in the region," he said, "make it imperative that a streamlined, accessible network of perinatal services be developed. Loma Linda University Children's Hospital is looking forward to working with hospitals and patients in the high and mid desert communities."
LLUCH has the only multidisciplinary, hospital-based maternal-fetal medicine clinic, and the only hospital offering full scope medical and surgical services for critical newborns in the four-county Inland Empire region. St. Mary's Medical Center in Apple Valley is the first hospital to partner with LLUCH's Perinatal Connect, and five other hospitals are slated to begin using the technology in the near future. They are:

Barstow Community Hospital, Barstow
Victor Valley Community Hospital, Victorville
High Desert Medical Center, Joshua Tree
Desert Valley Hospital, Victorville
Weed Army Community Hospital, Fort Irwin
Funding for Perinatal Connect was provided by First 5 San Bernardino, which has dedicated $864,593 over a two-year period that began in 2013. LLUCH began its planning for the program in 2013 and aims to benefit at least 400 patients through 2016.
"This step in health technology for our children in the county of San Bernardino is significant," said Karen E. Scott, executive director of First 5 San Bernardino. "With the spatial barriers and critical needs of our high and mid desert families with children under 5, our funding seeks to mitigate the gap of care that has become the norm for these communities to do without."