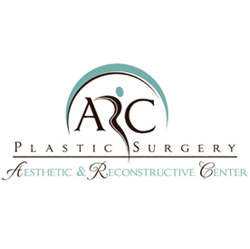 Miami, FL (PRWEB) May 05, 2014
By some estimates, nearly 30% of babies are born with some type of ear shape abnormality. While many of these shape problems improve in the first days of life, nearly half of these babies will have a deformity which persists. Traditionally, surgery has been the only option for correcting persistent ear deformities, usually when a child reaches 5-7 years of age.
ARC Plastic Surgery's Dr. Jeremy White, announces a session of answers regarding infant ear molding with the EarWell device. He has had the great opportunity to treat newborn ear deformities for children throughout South Florida. This is one of the most gratifying procedures for parents when they realize that excellent results can be obtained in a non-surgical, painless manner for many children. The ideal candidates are infants who are less than 6 weeks old, have all of the necessary ear parts, but the ears are misshapen or prominent. The most common deformities that I see are either very prominent ears or the lop ear deformity, in which the top of the ear flops over. These are often correctible if treated within the first three to six weeks of life when maternal hormones are still flowing through the baby's system, keeping the ear
cartilage malleable.
Here are some common questions that Dr. White have answered regarding the EarWell procedure:
Q: Will the procedure hurt my baby?
A: This is non-surgical, which means that there are no skin cuts. I create a mold that puts pressure on certain parts of the ear, depending on the particular anatomy. Babies tend to get used to wearing the mold very quickly, but older babies tend to pull at the device more than younger infants. Sometimes this means that I have to reapply or re-secure the device during the molding process and so I make sure to keep a close eye on the progress of all of my infants. The most common side effects are the potential for a sensitive skin reaction and a small pressure sore, which goes away by itself after a few days when device pressure is released. Even if these problems occur, they do not tend to cause much discomfort to your child and are treated easily.
Q: What happens if the mold falls off? Will this affect the process?
A: As long as we continue the treatment plan while the ear cartilage is still somewhat soft and malleable, we can easily reapply or re-secure the device and still get excellent results.
Q: Are parents projecting their own cosmetic needs on their newborn babies?
A: Everyone has a different opinion about this, but I do not think that any parent should ever feel bad or guilty about having this done for his or her child. There is no pain involved and there is the potential to avoid years of teasing and self-consciousness about their ears. Teasing about misshaped ears can cause a lot of stress for children as they grow up, causing them to become self-conscious and unhappy in their social environment.
Q: Does this procedure work for older children?
A: The best results are obtained in children who start the process when they are less than 3 weeks old. The older that they are, the more solidified the cartilage becomes and the lower the success rate. I have also found that, the older the child, the more likely that he or she is going to pull off the device multiple times and interrupt the process. If your child is 5 years old and appears to have significant stress regarding ear shape, he or she may be a candidate for an outpatient surgical procedure called otoplasty, or ear pinning surgery. Unfortunately, otoplasty is not covered by medical insurance.
This procedure is covered by most major medical insurances.
For any questions or concerns on a newborns' ears are misshaped or any other cosmetic surgery procedure, Dr. Jeremy White can be reached at ARC Plastic Surgery website http://www.arcplasticsurgeons.com/contact-us/ or by calling his Miami office at 305-501-2000.