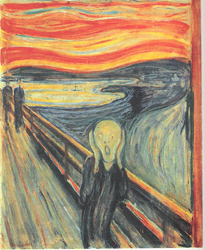 Los Angeles, CA (PRWEB) May 03, 2014
24-7 Van Lines – a premium moving company based in southern California and known for its innovative and outside the box approach to complicated shipping and moving – is finishing its plans to work in tandem with high end fine art shipping companies. The goal is to ensure the upmost security and expertise is provided in shipping customers' high end artwork. While 24-7 Van Lines already takes special precautions in transporting fine art, such as putting its employees through special training, using specialized double lined boxes, and using bleach and acid free wrappings and padding.
They recognize that for some of their most premium customers, who must transport especially valuable or even famous works of fine art, extra caution and specialization is preferable. In the past, this would mean the customer would have to make entirely separate plans for shipping their fine art. In those cases that would mean dealing with two entirely different moving companies, including: billing, representatives, phone numbers, scheduling, and on site personnel. Moving to a new home can already be a stressful and hectic journey. With everything that must be kept track of during a move, doubling the workload of coordinating with moving companies is a prospect nobody would be thrilled with.
That's why 24-7 Van Lines is looking to end the double workload when dealing with shipping high value art. Luckily for future customers, with 24-7 Van Lines they will no longer have to worry about such prospects. If a customer decides they have a one or more fine art pieces that require extra special treatment, they no longer have to go looking for any specialty fine art shipping companies. Instead, England Van lines will work in tandem with one of their newly partnered fine art shipping companies to fulfill any customer's specialty needs.
When planning their move with 24-7 Van Lines, all the customer has to do is mention the need for special art shipping services. 24-7 Van Lines will do the rest. All scheduling, billing, and correspondence will be handled by 24-7 Van Lines, while the actual handling of the fine art will be done by the chosen fine art shipping company. Furthermore, if the customer –as is the case with some high end art owners – already has a relationship with a fine art shipping company, they can make a special request to use their services and 24-7 Van Lines will coordinate with them instead. Perhaps best of all, when working with one of 24-7 Van Lines fine art shipping partners, the customer is guaranteed to receive a significant discount when compared with hiring a second company themselves. It's a win for from any angle!
Press Contact
Mark Tanning
24-7 Van Lines
(323) 920-0048