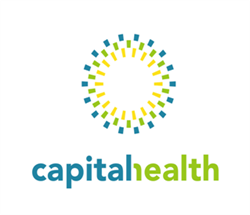 Hopewell Township, NJ (PRWEB) May 05, 2014
The Capital Institute for Neurosciences today announced it has launched the Center for Comprehensive Pain Management and Palliative Care to help patients suffering from complex and difficult-to-treat pain.
The center is run by a highly specialized and internationally recognized pain and palliative care specialist, Dr. Ricardo A. Cruciani, and offers patients a comprehensive approach tailored to the their needs. Dr. Cruciani oversees the initial evaluation for patients with all types of pain and then develops and coordinates a customized plan of care.
Strategies may include medical management, surgical intervention, infusion therapy, psychiatric/psychological evaluation, physical therapy, and/or social work services. Dr. Cruciani is a strong believer that a multidisciplinary approach brings the best outcomes to patients with chronic pain and, therefore, brings to this region, for the first time, a truly unbiased approach to pain management.
"We help patients take control of their lives," Dr. Cruciani said. "The reality is patients don't fail therapies, therapies fail patients. Rather than just giving an injection or a pill, we take a multi-disciplinary approach so that each plan of care is specifically tailored to the individual patient and finds what works for them. No single intervention is a magic bullet. We try to understand the psychological, medical, and social elements of each patient's suffering."
At the center, specialists and sub-specialists work together to create the best treatment plan for each patient. They help those suffering with head and facial pain, back pain, pain resulting from cancer, neuropathic pain, myofascial pain and pain resulting from trauma or injuries.
Dr. Cruciani, a compassionate advocate for those living with pain, is trained in neurology, psychiatry, pharmacology, and pain management. In addition, he is highly published, with more than 100 peer-reviewed research studies, articles, book chapters and editorials on topics related to pain management to his name. He is a former member of the Board of Directors and Clinical Chair for the American Pain Society and is President-elect of the Eastern Pain Association.
Before accepting a leadership role at the Capital Institute for Neurosciences, Dr. Cruciani was Vice-Chair of the Department, Director of the Pain Division and Director of the Center for Non-Invasive Brain Stimulation of New York at the Department of Pain Medicine and Palliative Care, Beth Israel Medical Center in New York. He also was a professor of Clinical Neurology and Clinical Anesthesiology at Albert Einstein College of Medicine, also in New York. Dr. Cruciani earned a PhD in pharmacology (Summa Cum Laude) and was a fellow and later an associate researcher at the National Institutes of Health where he trained in opioid pharmacology and neurophysiology. In addition, he was the editor-in-chief of Advanced Pain Management, is co-editor of several books and special issues on pain management, and is on the editorial board of the Journal of Pain and Symptom Management. He serves as a reviewer for numerous journals, sits at NIH study sections, and has been a NIH grantee for a number of years.
"Dr. Cruciani brings a wealth of training, experience and research to the Capital Institute for Neurosciences where he will continue to advance the field, as well as help patients - especially those who have not found relief from their chronic pain despite previous interventions," said Dr. Erol Veznedaroglu, Director of the Capital Institute for Neurosciences and Chairman of the Department of Neurosurgery at Capital Health.
Dr. Veznedaroglu said creating a pain center within a comprehensive neurosciences institute provides patients with advanced technology, dedicated neurosciences resources, and a team of subspecialists.
The Capital Institute for Neurosciences is a leader in providing state-of-the-art care for complex conditions involving the brain and spine. It performs more brain and aneurysm surgery than any other hospital in New Jersey.
Dr. Cruciani is the latest notable neuroscience expert from a renowned national and international program to join the Institute's medical team.