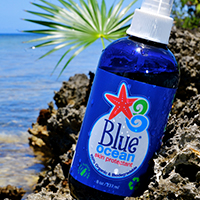 "Lightning Labels has all of the solutions brands need to make their products stand out," said AnneMarie Campbell, Business Development Manager at Lightning Labels. "Start preparing for summer shoppers today."
Denver, CO (PRWEB) May 06, 2014
Lightning Labels, custom label and sticker printing leader, can help companies grow sales this summer with eye-catching custom cosmetic labels. Sales for body products tend to spike in the summer when people are spending more time outdoors. The right packaging can make all the difference when it comes to attracting the shopper's eye.
"Now is the time to start working on summer label campaigns," said AnneMarie Campbell, Business Development Manager at Lightning Labels. "Consumers are just starting to get excited about the outdoors again, and the right label design can really get them interested in a new product. Lightning Labels has all of the solutions brands need to make their products stand out. Start preparing for summer shoppers today."
Whether they're on their way to the beach or simply contributing to their normal routines, shoppers will want to make sure they're taking care of their skin this summer as their exposure to sun increases. Make custom cosmetic labels that prepare customers for outdoor activities.
Make Sunny Custom Cosmetic Packaging for Summer Fun
Utilizing outdoor imagery on custom cosmetic packaging can provide a helpful reminder to shoppers that they need to stock up on body products. While summer weather is far more pleasant than winter cold, sun and heat still have an effect on the skin. Increased risk of sun exposure makes it necessary for people to start thinking about UV protection. These days, lotions and cosmetics often have UV protection in them, not just sunscreen products. Brands can take advantage of the increased awareness of sun damage to make labels that depict the sun. Such a strategy will not only get shoppers excited to go outside, but also remind them that protecting their skin from sunburn is a priority. Including a small message about the importance of UV protection could be a good idea. In this season, customers are going to want cosmetics that already include UV protection so they don't have to worry about sunscreen in addition.
Consider Cosmetic Labeling for Outdoor Activities
Cosmetic labeling should stand up to the elements. Once the weather gets hot, people start to venture outdoors and skincare products are likely to come with them. When customers go to the beach or on a hike they will probably want to bring their tanning lotion, cosmetics and sunblock with them. Because these products will be handled frequently, it's important to consider, not just the imagery, but the durability of the materials as well. Going for water- and oil-proof labeling materials can improve consumer trust. Shoppers tend to get frustrated when the label for a lotion product comes off when exposed to water. These items often come in contact with moisture or get jostled around in a tote bag on the way to the pool. Brands need to consider the life cycle of the product and use materials that will stand the test of time. Lighting Labels provides all the materials that brands need to make cosmetics that look great under any conditions.
About Lightning Labels:
Lightning Labels uses state-of-the-art printing technology to provide affordable, full-color custom labels and custom stickers of all shapes and sizes, and now offers a full line of custom packaging products. From small orders for individuals, to the bulk needs of big businesses, Lightning Labels is equipped to handle and fulfill sticker, label and product packaging projects of all types. Best of all, like the name implies, Lightning Labels provides a quick turnaround to every customers' labeling and product packaging needs. Uses for Lightning Labels' custom product labels and custom stickers include food packaging and organic food labels, wine and beverage labels, bath and body labels, and nutraceutical products, such as vitamins, essentials oils, and herbal remedies, as well as event stickers, adhesive window stickers and more. Lightning Labels strongly supports the development of environmentally friendly printing materials and carries EarthFirst PLA, a new kind of green label material made from corn instead of petroleum. While operating as a high-tech printer, Lighting Labels prides itself on its personalized customer service. Lightning Labels provides one stop shopping for all of your label and product packaging needs. For more information and to place orders online, visit LightningLabels.com. For the latest in packaging news and labeling promotional offers, find Lightning Labels on Twitter (@LightningLabels), Facebook, Pinterest, Google+ and LinkedIn.