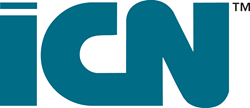 Winter Park, FL (PRWEB) May 04, 2014
Managing IT vendors is one of the hottest topics in IT sourcing. It is no secret that vendors try to maximize their profits at the expense of their customers' checkbook. Getting what you pay for can sometimes be a daunting task when there are no meaningful controls.
Participants of the Total Vendor Management course learn techniques to establish and maintain a valuable working relationship with key vendors. Participants learn how to create and utilize leverage that improves vendor performance, including the use of key performance indicators (KPIs) and the implementation of a vendor management system.
Employees of Fortune 1000 companies are always in attendance — as are employees of large government agencies — and they have been participating since the 1970s. Even the state of Texas and city of Austin has utilized the training of ICN, whether for cloud contracting strategies or using service level agreements. ICN is consistently at the top of its field.
The vast majority of these classes are held at a client's site and customized to its needs. However, some classes are held in a public place, as will happen in Austin on May 15 and 16, 2014. The venue for this event is the AT&T Executive Education and Conference Center on University Ave.
ICN has been in the business of helping technology users do better and safer deals with vendors for nearly 40 years. Whether clients contract for consulting services or on-site training or attend ICN seminars and conferences, the result is the same: better deals that are managed better. Clients save millions of dollars by implementing contract language that clearly defines roles, responsibilities, warranties and remedies. In addition, their vendor relationships are greatly improved.