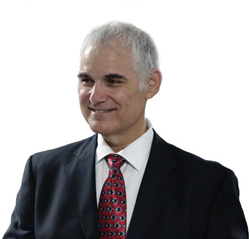 The difference between the rich and the "just getting by" into today's Real Estate World…is Private Money.
Atlanta, GA (PRWEB) May 02, 2014
Jim Hitt, CEO of American IRA, a national self-directed IRA provider, will be a guest speaker presenting "How to Buy 4 Properties with a $100 Roth" at the Atlanta REIA meeting on May 5th.
Click here to register for this meeting.
Jim Hitt will be sharing information about a real life couple that started out with $100 in their Roth IRA and managed to purchase four properties. This couple used some interesting investment strategies that allowed them to maximize their investment opportunities. The four main strategies they used are private lending, owner financing, subject to, and lease options.
Attendees at this meeting will hear the actual case studies that these investors used and how they successfully found and closed on each deal.
Click here to register for this meeting.
This is an event packed with information. The keynote speaker later that evening, Jay Conner, will present "Where to Get the Money Now." Jay is going to share the knowledge gathered while creating a 7-Figure annual income in a Real Estate Business.
Jay's specialty is acquiring private money for renovation projects. The difference between the rich and the "just getting by" into today's real estate world…is private money.
About American IRA:
American IRA is committed to providing every client with gold-level service, regardless of account size. Experience their expertise through their certified IRA services professionals. Enjoy the value with one low, annual fee of $285 with unlimited assets and unlimited account values. American IRA clients love the benefit of no charge for "All Cash" accounts. The performance of the American IRA staff is unmatched with quick and efficient processing within 48 hours.
American IRA services thousands of clients and has over $300 million in assets under administration.
American IRA was built by investors for investors and brings their successful investment experience to the table providing excellent educational material showing the public that their self-directed IRA account can invest in a variety of assets such as real estate, private lending, limited liability companies, precious metals and much more.
American IRA is conveniently located in Asheville, NC and Charlotte, NC and serves clients nationwide.