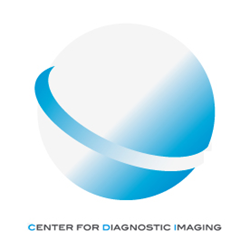 MIAMI, FL (PRWEB) May 05, 2014
X-rays use invisible electromagnetic beams to produce images of internal tissues, bones, and organs. X-rays are made by using external radiation to produce images of the body, its organs, and other internal structures for diagnostic purposes. X-rays pass through body tissues onto specially treated plates; a "negative" type picture is made. X-rays are often created digitally for analysis on computers. With digital medical imaging advancements, chest X-rays are now being offered at the Center for Diagnostic Imaging. The Center for Diagnostic Imaging today announced X-rays specifically for chest scanning to detect lung diseases.
Chest X-rays are routinely taken from the back to front. Usually a view from the side is taken also. Chest X-rays provide a good outline of the heart and major blood vessels and usually can reveal a serious disorder in the lungs or the chest wall, including the ribs. These X-rays can clearly show most pneumonia, lung tumors, chronic obstructive pulmonary disease (COPD), a collapsed lung, and air or fluid in the pleural space. Although chest X-rays seldom give enough information to determine the exact cause of any abnormalities, they can help determine whether other tests are needed.
Other related procedures that may be used to diagnose problems of the chest and respiratory tract include chest ultrasound, computed tomography (CT scan) of the chest, lung biopsy, lung scans, positron emission tomography (PET scan) of the chest, etc. These scans are all offered at the Center for Diagnostic Imaging in Miami.
About CDI:
The Center for Diagnostic Imaging Miami staff is dedicated to providing the highest level of efficient and excellent care for each patient who walks through their door.
The center, known for their reputation as one of the best full body PET scan Miami facilities in the state, is owned and managed by physicians, radiologists, technicians, and other highly trained and qualified staff.
The staff-ran facility's mission is to serve the healthcare needs of the Miami community with the use of the most highly advanced technology medical equipment within the diagnostic imaging industry.
With this type of technology available at their fingertips, staff members have the ability to better identify any issues or concerns impacting the health and well-being of each individual patient.
The Center for Diagnostic Imaging currently offers the following scanning services:

Computer tomography Scan (CAT Scan)
Computed Tomography Angiography Scan (CTA Scan)
Magnetic Resonance Angiography scan (MRA)
Magnetic Resonance Imaging (MRI MRA)
Nuclear Medicine
Position Emission Tomography Scan (PET Scan)
X-Rays
In addition to their diagnostic services, the center is also known as one of the most preferred ultrasound Miami facilities. When it comes to breast exams women the can receive 3D Mammography scans, MRI guided biopsies, and breast stereotactic biopsy options.
To schedule an appointment or a consultation regarding the types of scans and services the Center for Diagnostic Imaging offers, please call the toll free number at (800) 371-0002 or visit http://www.cdimiami.com/.