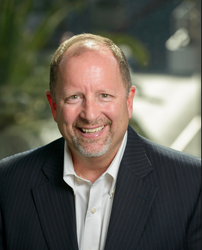 "Mike understands the challenges repair shop owners face and is able to explain how our platform can help them market more effectively," said Todd Westerlund, Kukui President and CEO.
San Jose, CA (PRWEB) May 06, 2014
Kukui Corporation, a developer of marketing software solutions for the automotive repair and dental industries, has appointed Mike Giblin Vice President of the company's U.S. Operations. An automotive industry veteran, Giblin formerly served as Kukui's Vice President of Business Development, educating repair shop owners about Kukui's Success Platform.
While Giblin will continue to update the industry on Kukui's innovations, in his new position, he will also organize the management and development of sales channels and partnerships, provide strategic planning, anticipate industry changes and track client retention and education.
Before joining Kukui in 2012, Giblin served as a senior account executive for Rewards Network, which offers dining rewards programs for restaurants and in partnership with major airline frequent flyer programs. Giblin also worked as a senior account executive for AT&T, selling a variety of advertising to small business markets, including automotive repair shops. An ASE-master certified technician, he spent the first 25 years of his career operating his family's service station, Giblin's Chevron.
"Mike's automotive industry experience has helped Kukui expand its reach in the automotive repair market. He understands the challenges shop owners face and is able to explain how our platform can help them market more effectively and better evaluate the return on their marketing expenditures," said Kukui President and CEO Todd Westerlund.
Giblin attended Santa Clara University and serves on the board of the Baymonte Christian School in Scotts Valley, CA and was also a volunteer with the Boy Scouts of America.
About Kukui
With a rich history in information technology, Kukui provides businesses with a custom website platform and software solution that integrates with each organization's Point of Sale (POS) system. This empowers each of Kukui's clients with quantitative data showing their monetary return on investment, the number of new clients based on their POS system, statistics revealing their customer retention rate, and areas to improve business through the tracking of phone calls, appointment forms, and feedback from customer reviews.
For more information about Kukui, visit http://www.kukui.com.